Today is a very exciting day for the Zylo team, our investors, and even more importantly for any organization that uses SaaS and Cloud subscriptions across its business. Announced this morning, Zylo has raised a seed round of $3.385 million from a group of some of the most strategic technology investors in the world, including: High Alpha Capital, GGV Capital, SV Angel, and tech luminaries including Don Brown, Peter McCormick, and Mark Hill.
Such as is the case with most capital raises, we will use the funds to rapidly accelerate our growth and continue to scale. Zylo will invest more aggressively in engineering, product development, sales, marketing, and customer success. For our team, it's about investing in people and aligning the highest caliber individuals we can to solve one of the biggest challenges in this new world of software all of us are facing.
To understand what Zylo is setting out to accomplish, let's start by looking at the marketing tech landscape: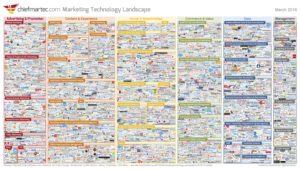 My career has been dependent on the success and growth of SaaS adoption. More specifically, I have been buying and selling SaaS software for the last 16 years and have seen firsthand how the landscape has changed—even in just the last several years.
With all of the great benefits of SaaS, including ease of implementation, simplicity of purchasing, empowerment of departmental decision making, and little to no involvement of IT, it has created a host of new challenges.
Imagine the above infographic represents the software you use in your own organization. How can you possibly manage the hundreds of apps and also understand what your organization is paying for, what your employees are actually using (and aren't using), which ones integrate together, which applications your team should evaluate for future use, and so on?
Our team at Zylo is pioneering a new category of software that is built in the cloud and for the cloud. Until now, CIOs, CFOs, IT Procurement, Operations executives, and CEOs do not have a platform to help them manage this entirely new class of challenges. We are on a mission to bring true transparency to the SaaS marketplace that will not only provide value to those who use SaaS, but will empower SaaS providers and users to improve their platforms and share expertise in order to improve productivity.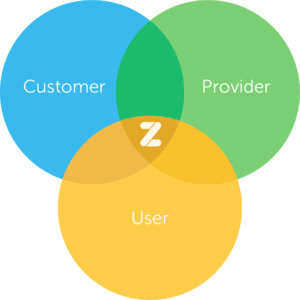 Passionate about SaaS and excited about revolutionizing how it is managed and optimized? Learn about how you can join Zylo's team: https://zylo.com/company/.
If you're a progressive C-Suite executive, IT or Procurement lead, or departmental business owner, request a demo of Zylo's platform to see it in action: www.zylo.com.