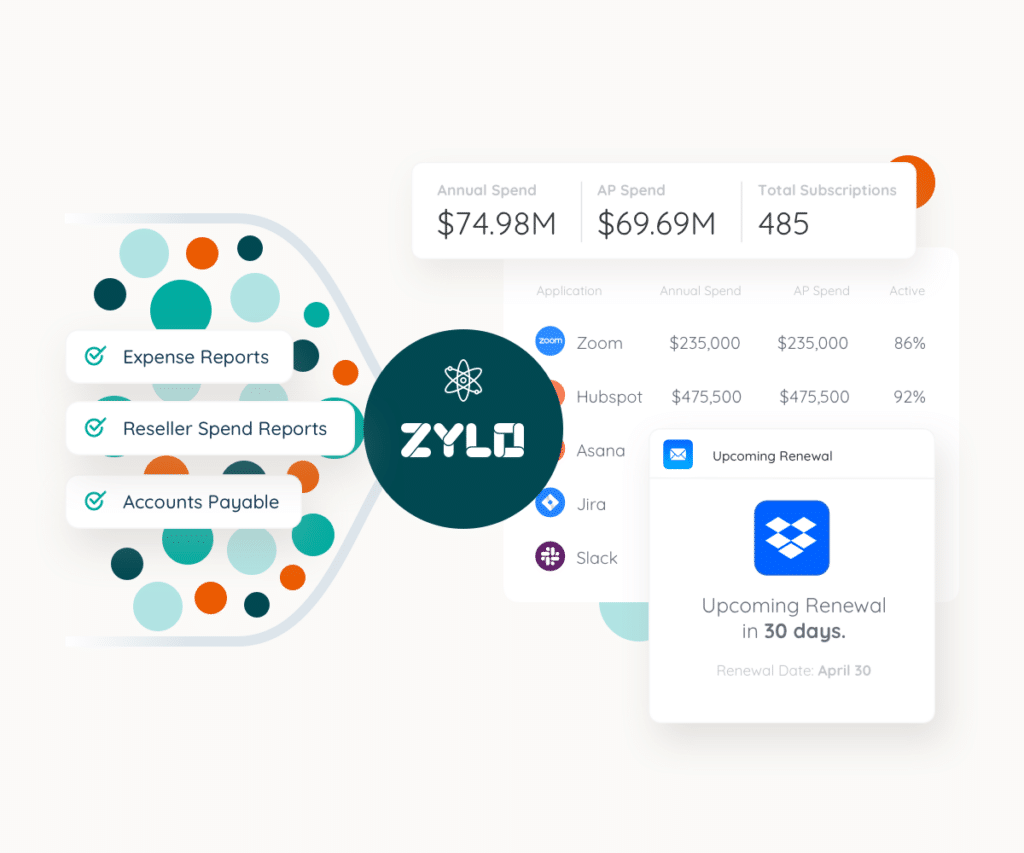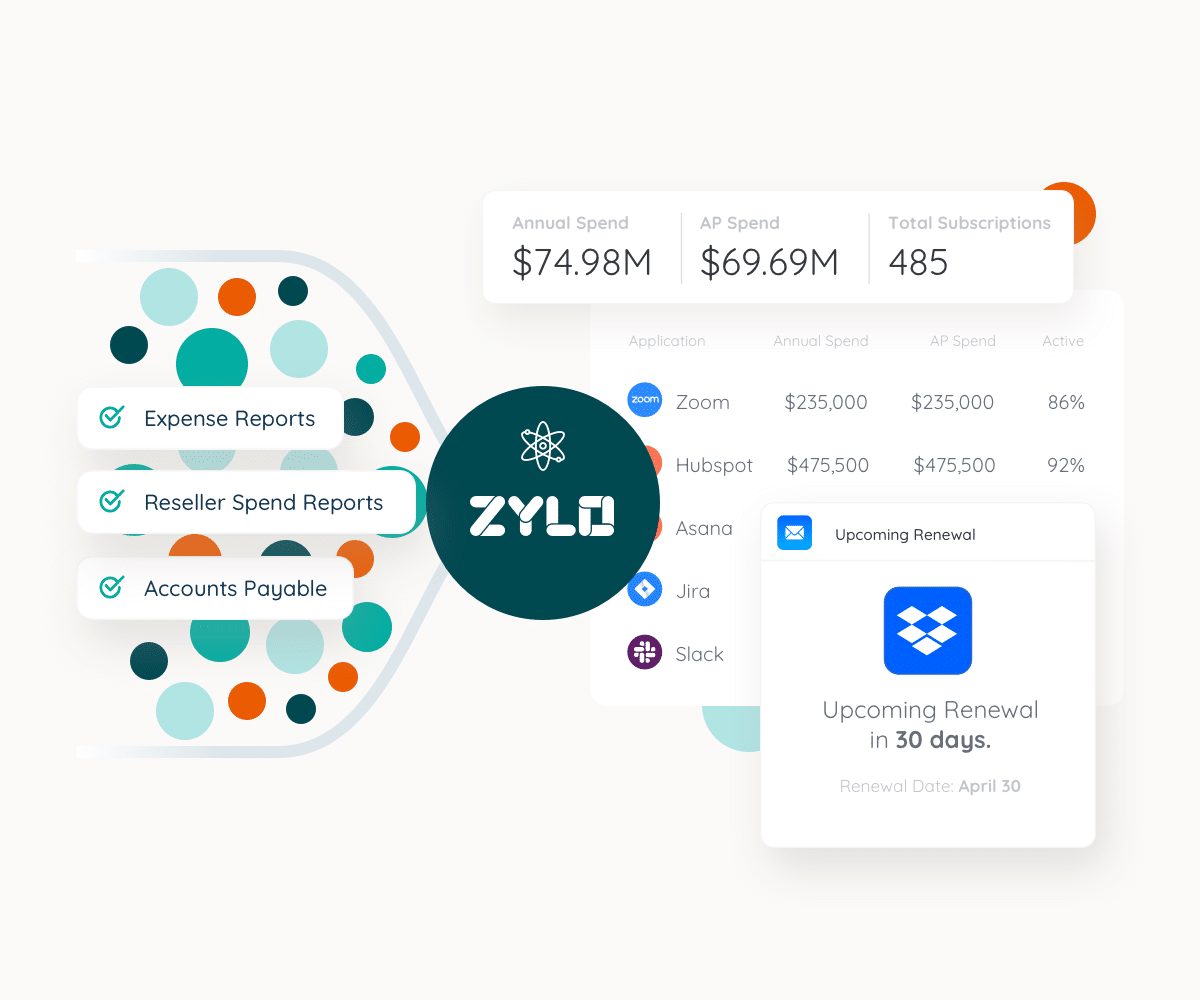 Continuous, Comprehensive AI-Powered Discovery
How many SaaS apps do you think your business has? Every single company underestimates their SaaS stack by 10-50% and it's only growing. Know what's in your portfolio with AI-powered matching models that uncover and categorize your SaaS applications and detect new applications being added.
If you would've asked me two, three years ago, I probably would've said we have 100 apps. Now that Genesys has a SaaS management tool, we know we have over 600.

Senior Software Asset Manager, Genesys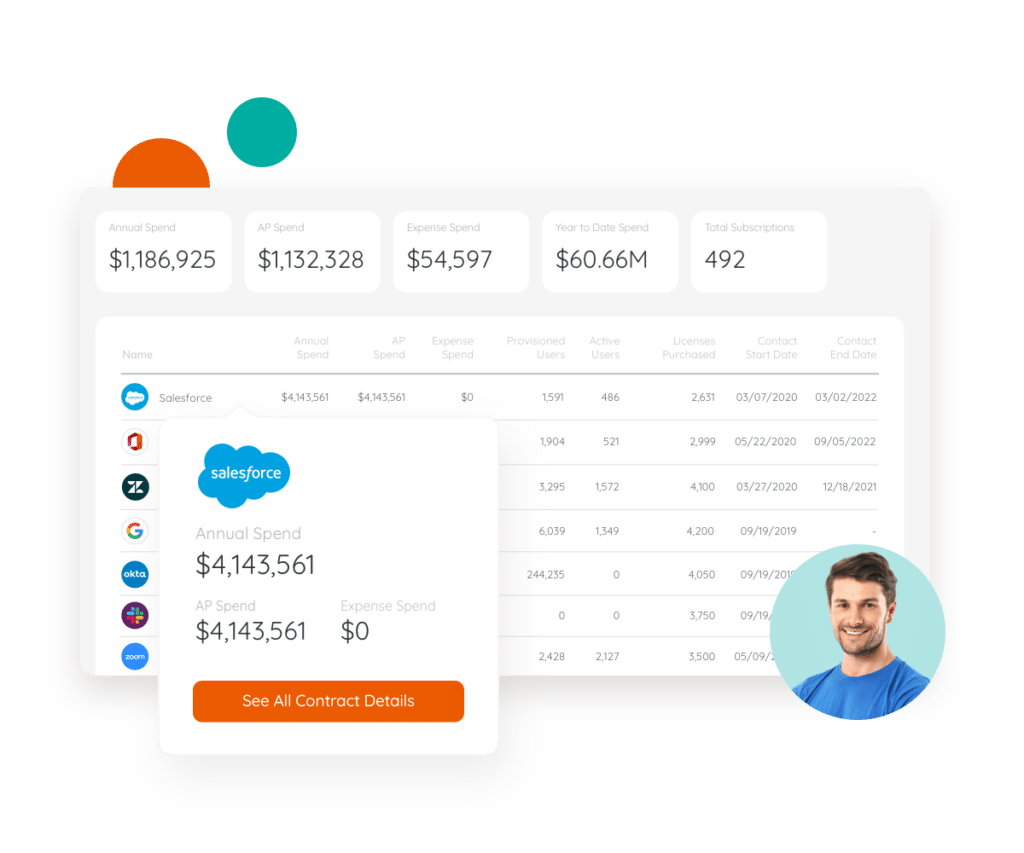 All Your SaaS Data, All in One Place
Stop spending time in admin panels, updating spreadsheets and hunting down contracts. All of your important SaaS data — from billing terms and entitlements to spend and payments — is automatically, efficiently captured and displayed in a single, centralized platform.
I thought that I had things under control back in the day, then I implemented the Zylo platform and was like, oh wow, I actually didn't really know about these applications.

Chief Information Security Officer, Deepwatch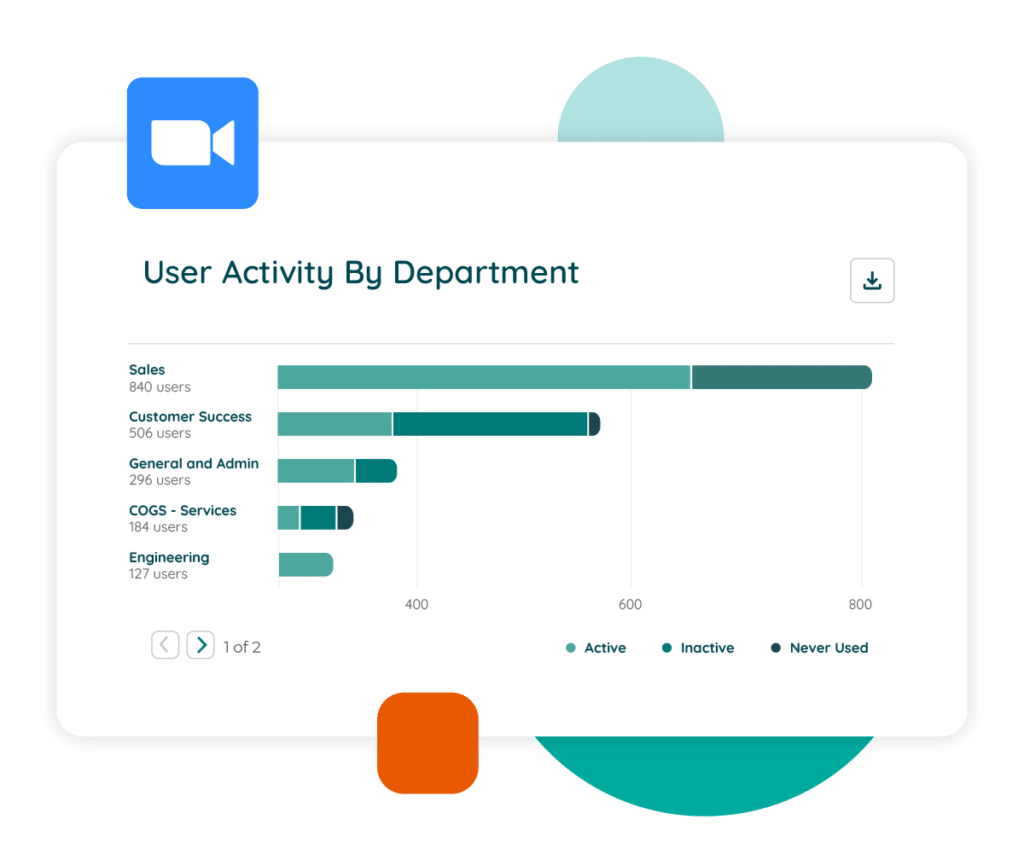 Make Your SaaS Make Sense
Do we need to renew that application? Is that new app compliant? How much does it cost? And who is buying it? Get a clear, categorized view of your SaaS stack with easy-to-understand dashboards, views and reports. Better understand your SaaS data so you can make better business decisions.
The visibility into your SaaS data that Zylo provides allows people to take action. And when you can take action based on information, you're making decisions that will then result in savings.

Global Procurement & Real Estate Officer, Marigold
See How Zylo Helps Businesses Like Yours