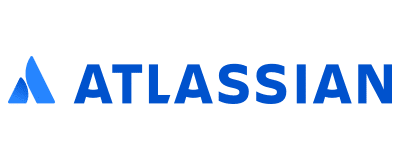 industry: Software
founded: 2002
headquarters: Sydney, Australia
employees: 5,000+
Key Outcomes

Enable globally distributed team with SaaS tools
Gain visibility into SaaS portfolio to drive enterprise architecture strategy
Rationalize portfolio and drive collaboration with lines of business
Establish governance with application request and review workflows
Challenge 1
Enabling a Globally Distributed Workforce
With products like Jira, Trello, and Confluence, and more than $1 billion in revenue, Atlassian's approach to enterprise architecture encourages innovation and rapid growth while maintaining best practices for application rationalization.
"We were looking for ways to discover what was out there," says John Stame, Senior Enterprise Architect for Atlassian IT. One of Stame's key objectives is optimizing the internal IT architecture for the software maker famous for creating products like Jira, Trello, Confluence, and Bitbucket, which are utilized by more than 160,000 customers.
With 95% of its internal application inventory based in the cloud, Stame says that his primary goals for a discovery tool included improving security, managing risks, and gaining visibility into the external services utilized by Atlassian employees.
"We knew that there were hundreds of other services across the business being acquired, either through regular AP process or by credit card purchase," Stame says. "We were really interested in looking at what we are truly spending on cloud and SaaS services for a given business capability."
In addition to seeking improved visibility into applications and services, Atlassian had embarked on a process of introducing a distributed governance model for IT support. With a global workforce of more than 4,500 employees, many of which are distributed from its headquarters in Sydney, Australia, the company provides its offices and teams with autonomy and flexibility in choosing and using applications and services.
A key factor, Stame says, was the goal of revealing all applications in use throughout the business to establish a clear starting point for improving enterprise architecture.
"The question of what was out there was starting to be the seeds of defining enterprise architecture with questions like what are we automating?" Stame says. "What processes do we have? What business capabilities are out there? What is IT's specific application portfolio? What is the business' application portfolio?"
While considering tools such as cloud access security brokers (CASBs) for discovery and cloud security, Stame and Atlassian ultimately pursued a SaaS Management approach that would complement a cloud security strategy. They chose Zylo to provide discovery insights for all SaaS applications, allowing Atlassian to transform how it manages cloud software assets.
Challenge 2
Rationalizing SaaS Portfolio to Drive Collaboration
In turn, the ability to accurately map the business' current architecture created the opportunity to rationalize each application within the enterprise in coordination with business units and teams.
"When you discover applications and start to put them in context from a business architecture perspective, you're mapping everything by capability or function," Stame says. This mapping exercise was augmented by the ability to tag primary and secondary application functionality with Zylo, revealing consolidation opportunities for duplicated tools or overlapped functionality. "You start to see where you probably don't need 17 separate learning solutions."
Often, he says, those overlapping tools are the result of multiple levels of employee procurement. Zylo data shows that as many as 32% of employees in the typical organization purchase subscription software with corporate expense cards or expense reimbursement.
"Management at a higher level often doesn't realize these decisions are being made at the lower level," Stame notes. "With visibility, you start to shine the light into that portfolio."
As Atlassian's SaaS Management practice matures, Stame says that collaboration with business units has increased measurably. Stame's team has bolstered the process of reviewing each annual application portfolio review with business units and internal stakeholders. They utilize the Zylo Views feature to provide teams with instant access to their unique application portfolios.
"It empowers them to have the ability not only to discover what they have but also gives them the ability to work with us to rationalize the enterprise architecture for their particular business capability," Stame says. Along with facilitating greater collaboration and transparency, another benefit is a reduced workload for IT teams, as business units become enabled to self-manage their respective portfolios.
"That aligns with Atlassian's values as a company, and it's something we've strived for all along," Stame says. "We don't want to squash any potential innovation that could be there, so we encourage people to innovate and test and play with things.
"The business loves it when we come to them saying we're going to help you and give you a tool that enables you to help us manage the enterprise appropriately – that's refreshing for a business, rather than a centralized tower of IT people telling you what to do."
Challenge 3
Support Growth Through Integrating Mergers and Acquisitions
A key component of Atlassian's success is its ability to sustain growth in part by regular strategic acquisitions. One such recent example includes its 2018 purchase of Trello.
These acquisitions have helped Atlassian achieve more than $1 billion in annual revenue and a growth rate of 30 to 40% each year. Stame says Zylo supports this rapid growth by providing an effective way to quickly discover, assess, and model the solutions portfolio of prospective acquisitions.
"One of the strategic things for us – both from an IT and a business perspective – is to be able to acquire and integrate an acquisition quickly so that we can realize the value of the acquisition as soon as possible," Stame says. "The Zylo platform is used to help achieve that strategy."
Challenge 4
Establishing Governance over SaaS Applications
A final key element in Atlassian's SaaS Management strategy for enterprise architecture is the ability to field and evaluate new application requests quickly and comprehensively. By combining the monitoring and discovery capabilities of Zylo's SaaS Management platform with an internal review process powered by Atlassian's own Jira platform, Stame's team holistically evaluates each proposed application.
"We do a business case review every time somebody wants to bring in a new service," Stame says. "We initiate a security risk and compliance review, a finance review, and an enterprise architecture review – all under their own separate Jira ticket. It's a more formal assessment for approving or not approving a particular acquisition, so there's governance upfront."
Ultimately, Stame says that comprehensively managing SaaS through an enterprise architecture lens enables Atlassian to continue to evolve as an organization. "We want to drive innovation, and it's happening at light-speed," Stame says. "We want the business to be enabled, and we achieve that by partnering with our stakeholders to find the best possible solutions."