Here at Zylo, we're laser-focused on empowering organizations to optimize their SaaS investments. And we're always evolving our SaaS Management platform to better serve our customers. 
Last month at SaaSMe, the industry's first SaaS Management event, we unveiled a few platform enhancements that are now live in Zylo. All three of these product enhancements have been requests from our Zylo customers, and we're excited to share them with you. 
1. Zylo App Catalog – Your Apps, Delivered Your Way
We all know that SaaS plays a critical role in enabling employees to be effective and get work done. With Zylo's App Catalog, employees get easy access to the SaaS tools they need to get their jobs done while reining in redundant applications and duplicate subscriptions that often result from Shadow IT. 
And now, the App Catalog is even better.
This latest release brings two key enhancements to our App Catalog. 
IT can customize App Catalog with their company's logo to give employees confidence when searching for and requesting company-approved SaaS applications to meet their needs.


You can align your App Catalog experience with your current ITSM request process. App Catalog now supports the ability to add a custom ITSM URL directly to Zylo App Catalog to give you the best of both worlds: a beautiful, curated App Catalog for employees, and the ability to link to your established ITSM workflow.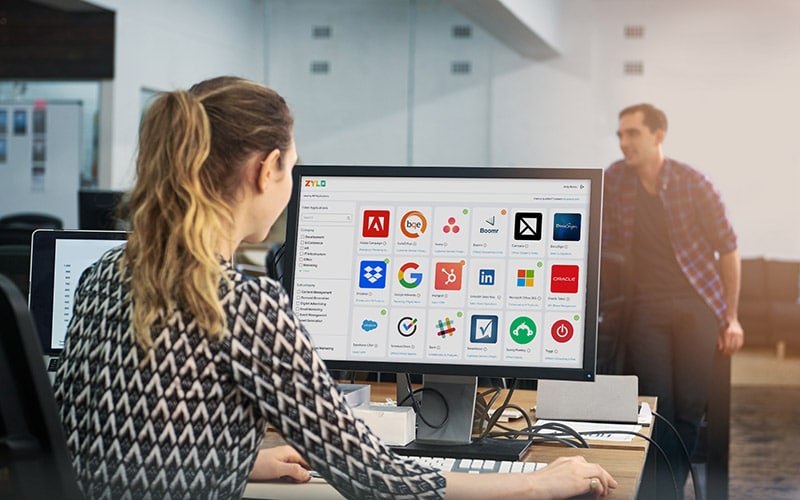 2. Workflows – Deprovisioning, De-stressed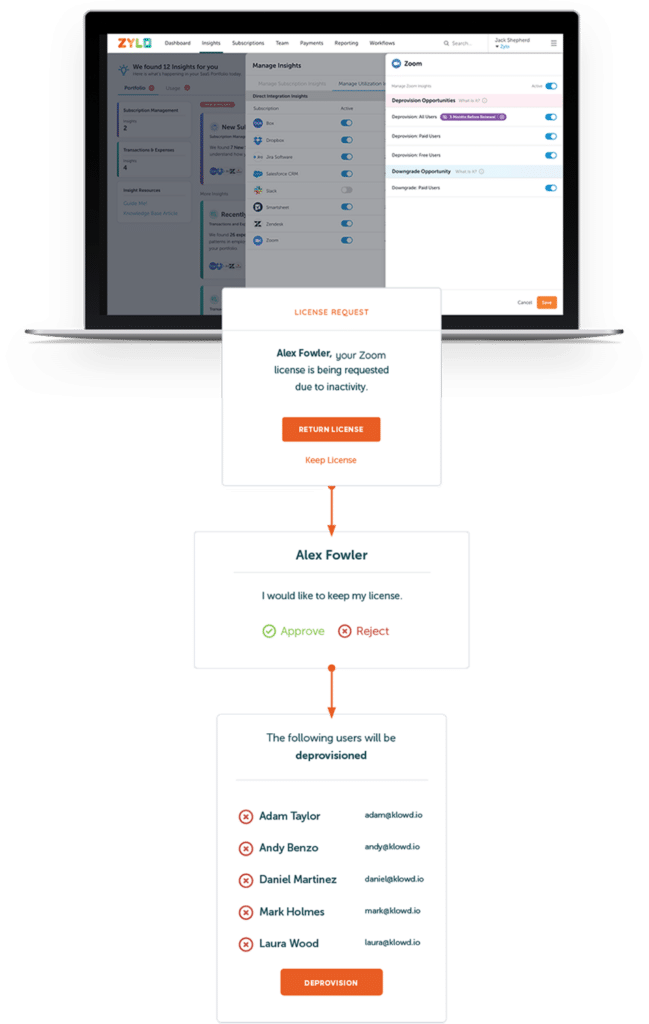 Chances are your organization has unused (or underused) licenses – and you're not alone. The average organization wastes $2.32 million annually on unused SaaS. 
Reclaiming those licenses can help cut costs or be reinvested to help fund additional digital transformation initiatives. And now, with our latest update to Workflows, it's even easier to do so with confidence.
With the latest updates to Workflows, you can:
Upload permanent exception or suppression lists. This automatically prevents you from sending license reclamation emails to people who should never receive them. 

Download the full results of a workflow, not just the details from those who responded. This gives you a full picture of what actions to take to reclaim licenses. 

Enjoy increased confidence when creating workflows with new step-by-step education cards.
3. Multi-org Reporting – Multiple Instances, One Clear View
Let's face it: reporting across multiple organizations can be challenging – not to mention time-consuming. But not anymore. 

Now, you can consolidate reporting for multiple instances of enterprise applications into a single view with Zylo – which saves hours spent on manually creating reports. 
Here's a closer look at what you can expect with multi-org reporting:
Instantly see user and activity data for all licenses across multiple instances of enterprise software – especially helpful during mergers and acquisitions.

Be better prepared for renewal negotiations with a clear picture of what licenses aren't being used across the entire organization.

Leverage Zylo's native integrations with enterprise software like Salesforce, DocuSign, Box and more to gain a deep, enterprise-wide understanding of your organization's user behavior. 
Ready to learn more about how these enhancements can help you optimize your SaaS investments? If you're an existing Zylo customer, reach out to your SaaS Consultant with any questions. If you're not a current customer, schedule a demo today to see Zylo in action and how these product enhancements can help you take your SaaS Management to the next level.