When was the last time you reviewed your IT vendor management approach? If it's been a while, you should know that existing Software Asset Management processes aren't ready for the massive shift the world is making towards using SaaS tools. 
Deploying SaaS only requires a few clicks. Most vendor managers at large organizations now oversee the purchase and use of around 600 SaaS applications each year, the majority of which are software purchased by individual employees. The result is duplicate tools, potential security issues, and missed renewal dates. 
Get ahead of this shift today and prioritize the creation of a digital and distributed approach to vendor management that covers everything from initial contract negotiations to proactive SaaS renewal management. 
What is Vendor Management and What are the Benefits?
SaaS vendor management is more than what it seems. It involves finding the best solution for specific business problems, then rolling out and maintaining the solution across an organization. 
According to Gartner, organizations can use vendor management to control costs, mitigate risks from their vendors, and drive service excellence throughout their contract's life cycle. 
By properly managing vendors, organizations can: 
Determine the right number of vendors for their organization.

Mitigate risk from using vendors.

Create an enterprise level vendor management organization.

Develop and manage vendor contracts.

Control vendor relationships and performance of services.

Minimize business disruption to the business.
With more cloud-based tools than ever, vendor management requires someone, or even a team of people, to manage vendor contracts and spend, as well as collect data on who's using the tools – wasted licenses are a costly problem with subscription-based services. 
When done right, an effective vendor management system helps all teams including legal, procurement, finance, and IT, mitigate risk and control costs. It also centralizes your application inventory to help you plan ahead for upcoming renewals and ensure you're getting the most out of your investments. 
Why is Vendor Management Critical for Companies in 2022?
The adoption of SaaS and cloud technology has accelerated since 2019. Just take a look at this chart from Bessemer Venture Partners: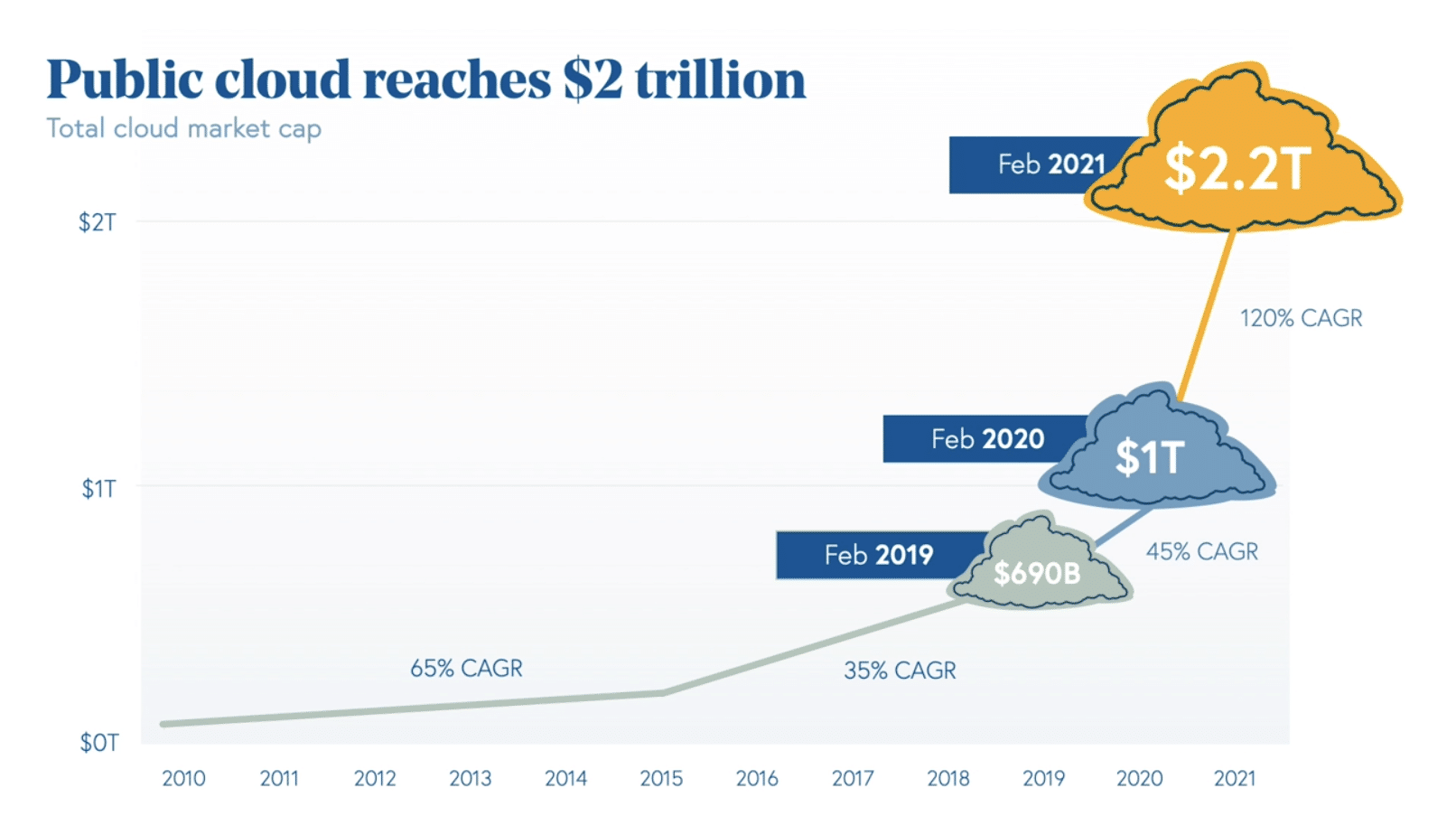 Today, it's critical for companies to have a vendor management plan that is adapted to the post pandemic workforce in the years ahead. 
This plan will help organizations become digitally driven and flexible in a hybrid and distributed workforce. Without this, the challenges of managing hundreds of cloud applications can be costly. 
No visibility means wasted money
Data from Zylo's 2022 SaaS Management Index shows that almost a fifth of employees purchase software licenses with a company credit card, making it hard to know how many applications your organization is paying for – not to mention the number of contracts set to auto-renew.
This decentralized purchasing also results in redundant functionality across applications. When each department in your organization makes independent purchases, you may end up with a handful of similar tools for things like collaboration, project management, and email applications. 
One way to get ahead of this for future contracts is by creating a pre-purchase review process that checks for the requested functionality in your existing tools, sets compliance standards, and allows for approval or rejection of a purchase. 
By finding the overlaps of functionality and consolidating this information in a vendor management tool, you'll help your organization save significant money.
Renewal time
Managing dozens of renewals throughout the year is one of the biggest challenges in the shift to SaaS technology. The average organization has 234 renewals every year. In other words, they have 20 renewals each month – about one renewal each day, on average. 
Many companies don't have the information they need when their renewal date comes around, like the number of employees who use the application or how many subscriptions are going unused. For annual contracts, missing the renewal date will lock you into your existing contract for another year.
Proactively preparing in advance for your vendor conversations can make all the difference. Start with creating a central renewal calendar so that nothing slips through the cracks. Instead of stressing ahead of the renewal, your team can see it as an opportunity to secure more favorable terms and correct any licensing issues. 
To prepare, start tracking metrics like: 
Number of user licenses 

User sentiment towards an application

User adoption of an application

Redundant functionality

Contractual terms like length, notice period, and product tiers
You should know what you need from your vendor 30 to 90 days before the renewal date. For more complicated, higher investment applications such as CRM tools and collaboration suites, you'll need even more time to get organized. 
Walking into your vendor negotiations fully armed with key data on user needs, pricing, and functionality requirements allows you to guide the renewal conversation, and get the most value possible from your vendors. 
Looking to learn more about how an effective vendor management system can help your organization? Check out Zylo's Guide to Managing SaaS Costs.