Think of a woman or ally who has made an impact on your life. Did you feel empowered? Supported? Encouraged?
Hopefully you can think of one. Certainly in the IT, Finance, and Procurement worlds, there still aren't enough women in leadership roles. Today, we'd like to take a moment to celebrate remarkable women leading the SaaS management charge in their organizations. 
While this list is nowhere near all inclusive, it is just a few of the females that we're fortunate enough to grow with and empower within their organizations. They're doing incredible work – so take notice!
Learn how these remarkable female leaders are kicking SaaS and their approaches to managing it.
IT & Software Asset Management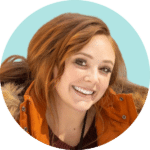 Samantha Griffin
Samantha Griffin is the Sourcing Manager at Genesys. She takes an impressive and intentional approach to collaborating with all possible internal SAM, IT, and Finance stakeholders. Not to mention, she thoughtfully showcases the benefits and wins of their SaaS Management program and actively drives new initiatives at a rapid pace. Samantha has created the type of program where internal stakeholders applaud all reclamation efforts and view these activities as strategic to ongoing license management health. 
Samantha is also a 2021 SaaSMe award winner – a recipient of the SaaS Supherhero of the year award – and one of the first featured guests on the SaaSMe Unfiltered podcast.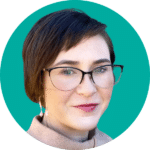 Leah Tubb
Leah Tubb is the Principal Product Manager at Atlassian, formerly the Program Manager of IT Architecture, Planning and Innovation. Leah exemplifies all things we think about in a best-in-class SaaS manager. She is a key player in developing Atlassian's "Operational Rhythm" and is a driving force behind their optimization efforts. 
Leah is also a 2022 SaaSMe award winner – a recipient of the SaaS Superhero of the year award.
Atlassian takes an enterprise architecture approach to SaaS management. Get insights from Leah on how they're peeling back the layers of the onion and driving value with SaaS on the SaaSMe Unfiltered podcast.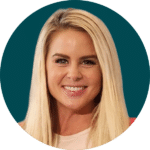 Lindsay Stokes
Lindsay Stokes is the IT Asset Program Manager at Netflix and was brought on to jump-start its SaaS management program. The company's culture is critical in driving her approach to employee tooling and governance. From educating employees to being a critical partner in reducing OpEx, Lindsay is transforming the way Netflix manages software. She's passionate about solving impactful business problems and is proving that every day in her role leading the ITAM team.
Learn how Lindsay and her team are addressing the abundance of optimization opportunities they're seeing across their stack on the SaaSMe Unfiltered podcast.
Procurement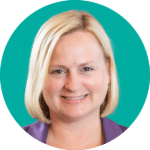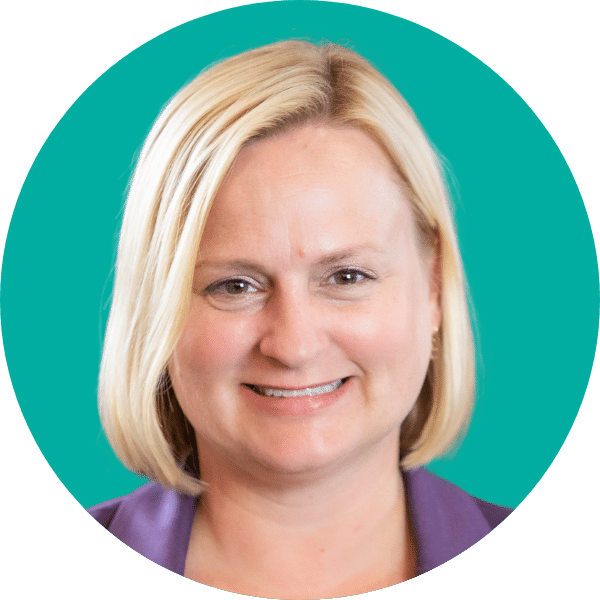 Karen Hodson
Karen Hodson is the Chief Procurement & Real Estate Officer at Marigold (formerly CM Group). Karen's experience working for growing SaaS companies set her up to be an early adopter and advocator of SaaS Management. But it's not an easy task. Among seamlessly leading Marigold through acquisitions, such as Cheetah Digital, she continues to maintain a well-oiled procurement machine and hone the company's application onboarding and offboarding process. Karen's work is incredible – and the results speak.
Karen is also a 2022 SaaSMe award winner – a recipient of the Procurement Leader of the Year award for growth organizations. Learn how Karen approaches SaaS management by listening to our conversation with her on the SaaSMe Unfiltered podcast.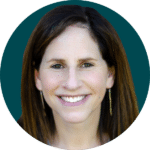 Maggie Mingione
Maggie Mingione is the Procurement Director at Nutanix, spearheading progressive change in the way Nutanix manages and addresses SaaS. Not only is her team able to stay on top of renewals, they're experiencing huge savings as a result. Not to mention, Maggie has positioned herself as a true business partner across the organization, collaborating with other leaders to uncover optimization opportunities. She's an incredible leader, and we're proud of the positive impact she's had on Nutanix.
Maggie is also a 2022 SaaSMe award winner – a recipient of the Procurement Leader of the Year of the year award for enterprises.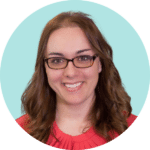 Brittney Linville
Brittney Linville is the Senior Manager, Global Enterprise Procurement at Highspot and incredibly passionate about SaaS Management. She is laser focused on following best practices and finding opportunities to improve the business. We admire Brittney's tenacity in driving efficiencies across Highspot's stack and SaaS spend. Over our time working together, she's helped the organization reduce their total application count by 30%. Impressively, she also drove a reduction in expensed applications by moving them to purchase orders – from 40% to 90% on P.O.
Brittney is also a 2022 SaaSMe award winner – a recipient of the SaaS Superhero of the Year award. Learn more about how Brittney approaches SaaS procurement and the impact she's had at Highspot in this SaaSMe 2022 breakout session.