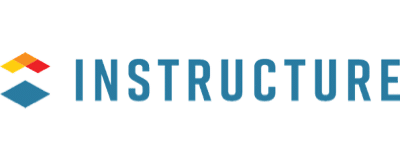 industry: Software
founded: 2008
headquarters: Salt Lake City, Utah
employees: 1250+
Key Outcomes

Develop a single source of truth for SaaS spend, contract details, and usage
Optimize SaaS spend and adoption
Increase value of Okta integration and increase security
The Challenge
Enabling Flexibility Within a Framework
Instructure embraces technology and fosters an environment that offers flexibility within a framework. They want employees to be equipped with technology that enables them to do their jobs better, but in a way that minimizes risk to the business and reduces any redundancies across technology solutions.
"We live and breathe technology at Instructure. Product and engineering are part of who we are," said Gordon Atkin, VP of Enterprise Systems at Instructure. "We oversee the larger systems that support the company and we need tools like Zylo to manage our software costs and utilization as we continue to grow."
The Solution
Full SaaS Visibility to Drive License Optimization
Instructure implemented Zylo to get full visibility into the SaaS sprawl, do a deep utilization analysis into strategic applications, and ultimately create a renewal management platform to help control costs and proactively manage subscriptions.
With Zylo, all technology subscriptions are behind one pane of glass and include spend, contract information, and license utilization in one dashboard. This provides:
Visibility: View login detail within Zylo, as a SaaS system of record, to understand spend and utilization across all SaaS applications.
Insights to Drive Optimization: Understand how each application is being used and what value it is driving internally. The utilization detail is used to proactively collaborate with business owners who own software deployments. With the utilization detail, Instructure drives renewal processes and can redeploy underutilized licenses or save money on apps that aren't being utilized.
Increased Okta Value: By tapping into the Okta utilization data, Instructure pulls more value out of the Okta platform beyond Identity/Security and we have a roadmap of applications to bring behind Okta in the future.