If you're an executive at a large enterprise, regardless of whether your company focuses on B2B or B2C market segments, it's likely safe to assume that you invest in SaaS software across each of your departments. But how much is your organization actually spending on these subscription-based products compared to other budget line items? Do you even know?
Recently, the Zylo team had conversations with several CEOs & CFOs of SaaS companies in order to better understand how C-Suite executives are prioritizing SaaS spend and how they manage it. Below, we'll share two responses from executives who prioritize SaaS spend as one of their very top budget line items.
Expenditure on SaaS Is a "Top Five or Ten" Budget Line Item
Across the many conversations we've had, one theme that has emerged over and over again is how SaaS and cloud subscriptions have quickly become one of the top ten (even top five in many cases) line item for organizational spend. For many C-Suite executives, SaaS expenditures fall right beneath facilities and overhead expenses, salaries, and hardware.
For instance, Scott Roth, CEO of Jama Software, shared that at Jama, software and technology are one of the top business spends, closely following salaries, overhead and marketing expenses. "This year, we're going to spend nearly 5% of our overall budget on technology and software expenses, which I believe is significant for a company of our size." Scott explained that Jama brought on a new CFO a couple years ago, and the team has purposely built a robust infrastructure so they can scale up over time. When asked what the mix between on-premise and SaaS software is at Jama, Scott shared that SaaS makes up the overwhelming majority.
Amanda Lannert, CEO of Jellyvision, explained SaaS spend at her organization: "We are not a manufacturing company. We have human beings and Apple machines. Besides that, we are investing in systems that make those humans better connected and smarter. We're not investing in fixed costs, so our expenditures are really focused on humans and small machines. Jellyvision is growing at about 100 people each year, so we're looking for all kinds of ways to automate what we used to do manually. It's challenging to hire great people all the time. So rather than lower our standards, we look to our software to outsource what otherwise we'd have people doing."
SaaS Spend Is Continuing to Increase
The technology industry is being driven by cloud-based Software as a Service (SaaS) offerings, and spending is expected to exceed $480 billion in 2022, according to recent research from Gartner.
"The majority of spending is going towards modernizing, functionally expanding or substituting long-standing business and office applications with cloud-based Software as a Service," Bianca Granetto, research director at Gartner, said in a recent statement. "Projects have been approved and budgeted for, often over a multiyear period, meaning the pace of spending and adoption isn't subject to any impending urgency."
The pace at which executives are adding SaaS applications to their tech stacks isn't necessarily due to a certain compelling event(s), as the above Gartner statement mentioned. Therefore, it can be presumed that executives are planning to continue investments in these applications — and are anticipating that they will do so for years to come.
Just as SaaS spend over the past decade has increased as subscription-based software is rapidly replacing on-premise software, the upward trend will continue in the coming years. As organizations have replaced most (if not all) on-premise software, executives will invest more in solutions to improve employee efficiency and effectiveness, as well as niche software that solves specific needs across departments.
How Can Executives Manage Increased SaaS Spend?
As executives know firsthand, the SaaS market isn't slowing down and organizations continue to plan out long term investments. As they do, it's imperative to ensure that they have a solid foundation that accounts for all expenditures, utilization, redundancy, employee feedback, as well as other bottom line factors. For instance, does your executive team have full visibility into the following common expenditure issues?
Redundancy: Redundancy in SaaS applications occurs when multiple departments, teams, or individuals are using a specific software that may overlap with other concurrent charges, meaning an organization could be paying much more than it should for redundant applications. Leverage a spend management platform to track and reduce redundant software spend.
Credit card charges: Employees or teams often charge subscription-based software to their company or personal credit cards when the charges aren't rolled up to an Enterprise agreement. In this scenario, employees or teams could be charging $500/month or even $5,000/annually for the use of subscriptions and in order to avoid corporate red tape and approvals that could be rolled into a larger, more economically priced Enterprise agreement. Try a SaaS management tool to track expenditures on an individual and departmental role to ensure cost savings.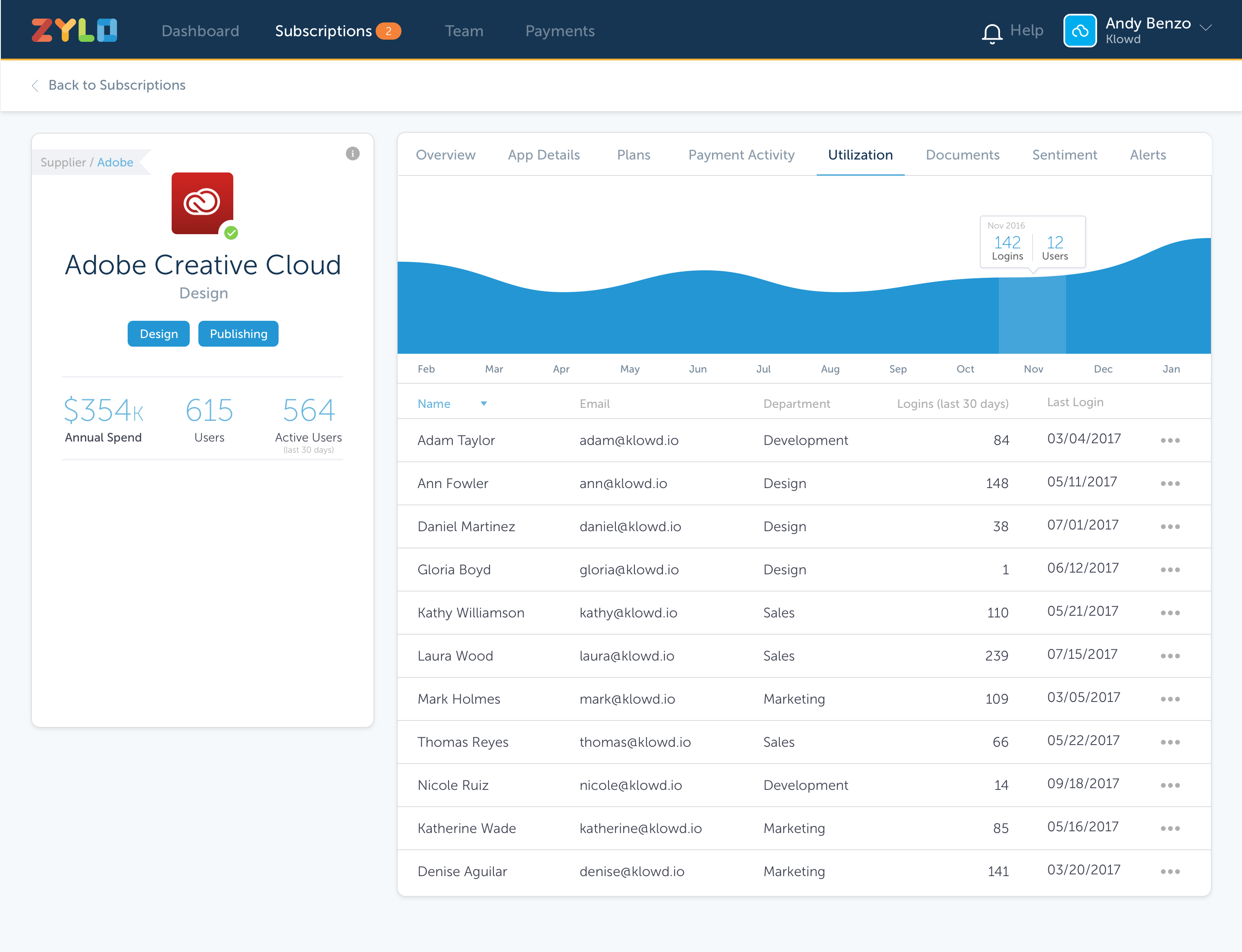 Utilization: Utilization is often an overlooked area of expenditure as CEOs and executives believe their employees are using the software in which they are subscribed. However, many times utilization rates are much lower than expected, meaning that an organization could be saving money by reducing licenses or spend on specific subscription services. Use an application utilization tool and figure out whether you need to sit down and discuss cutting apps from your marketing stack.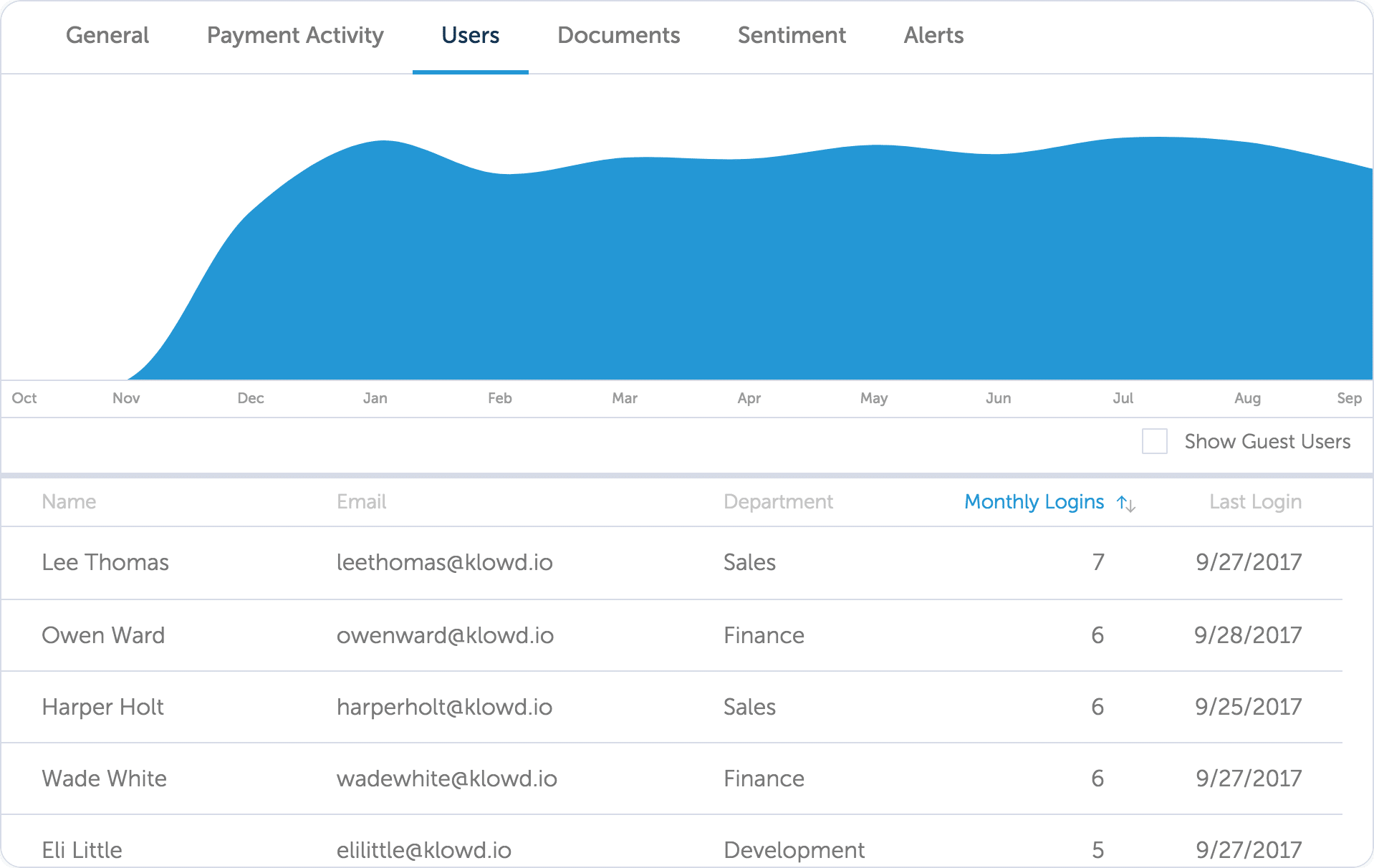 Many executives believe they understand the monthly, quarterly, and annual costs they incur for their software subscriptions, but many don't have full visibility into the hidden expenditure areas due to limitations in reporting along with siloed data. How can your organization make the best decisions about your SaaS usage when you're forced to make decisions based on incomplete or inaccurate data?
---
Zylo is the leading SaaS optimization platform that transforms how companies manage and optimize the vast and accelerating number of cloud-based applications organizations rely on today. The platform provides an online command center for all cloud-based software used across a company, giving an organization visibility into what software is used, how much is spent and how to optimize their cloud software investments.