As the leading SaaS Management platform, Zylo helps thousands of businesses discover, manage, and optimize their SaaS application inventories. For many of these customers, the first order of business requires identifying all of the SaaS applications currently maintained by its workforce.
While the acquisition of subscription-based software continues to become more decentralized due to employee-led purchases, identifying SaaS acquired via expense-spending channels becomes even more important.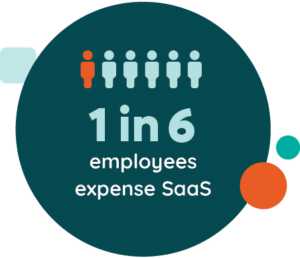 Today, about one in six employees expense SaaS, with nearly 6% of SaaS spend coming from employees, according to Zylo's 2023 SaaS Management Index. This results in $3 million per year for the average organization. Even though expense spending only makes up about 6% of total spending on SaaS, it accounts for the majority of SaaS inventory quantity, meaning more applications come from expense spending than accounts payable.
To help businesses better identify and understand their employees' expense spending habits on SaaS, we mined our customer data to uncover the top 15 expensed software applications for 2023.
Read on to learn more about the top five, and see why these applications frequently appear on expense reports.
Top Expensed SaaS Applications
(by transaction volume)
Twilio

Adobe Acrobat

Kudoboard –

new for 2023

Mailchimp

GoDaddy –

new for 2023

Adobe Creative Cloud

Udemy –

new for 2023

Google Workspace

Zoom –

new for 2023

Confirmation.com –

new for 2023

Canva –

new for 2023

Github

Calendly –

new for 2023

Spotify

Apple iCloud –

new for 2023
1. Twilio


Twilio claimed the top spot this year, moving up from fourth place the previous year. It's not too surprising considering how the company closed out 2022 with over 290,000 active customers, and reported a 22% year-over-year increase in revenue.
According to the cloud communications platform, "Twilio has democratized communications channels like voice, text, chat, video, and email by virtualizing the world's communications infrastructure through APIs that are simple enough for any developer to use, yet robust enough to power the world's most demanding applications."
We suspect the high number of expense transactions results from Twilio's usage-based pricing model, meaning customers only pay for what they use. Because Twilio customers pay as they go and typically avoid long-term contracts, they're more likely to use the service on an as-needed basis, making it more likely to end up as a line item expense.
2. Adobe Acrobat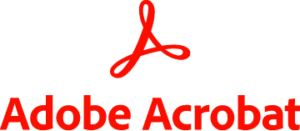 Outperforming Adobe's suite of creative tools, Adobe Creative Cloud — which made second place last year — Adobe Acrobat soared into the top five expensed SaaS apps. A must-have for employees who need to edit pdfs, we credit the continued rise of hybrid work environments with this jump.
We also saw the popular DIY design tool, Canva, make our top 15 for the first time. This likely contributed to more companies expensing Adobe Acrobat à la carte, and forgoing the advanced design tools offered in Creative Cloud.
Adobe tools are incredibly popular, affordable, and very simple to download, so it's no wonder Adobe Acrobat made number two on our top expensed software apps list.
3. Kudoboard


After a dark few years, the world has been looking for more kindness, and Kudoboard delivers. It offers a way for groups to showcase their appreciation (give kudos) to their friends, coworkers, family, etc. 
While it can be used by individuals, the business plans are likely what skyrocketed this app into the top five list. Amidst the Great Resignation, quiet quitting, and struggling to build connections with hybrid or remote work on the rise, employers are seeking out ways to recruit and retain talent. As a result, the employee recognition software market is on the rise.  
Kudoboard offers affordable business plans, with pricing relative to company size. It also integrates with popular work apps, like MS Teams and Slack. 
4. Mailchimp


Jumping from the eighth spot on last year's list, Mailchimp's freemium model helps the company acquire new customers. For 500 contacts and 1,000 sends a month, users can sign up for a free plan. As companies grow their marketing lists and email marketing needs, they must move over to a paid plan option, which starts at $13 a month.
For infrequent senders or seasonal businesses, Mailchimp also offers a pay as you go model, in which users can buy credits without needing to sign up for a subscription. If users decide to upgrade, remaining credits are applied to the monthly bill. 
Email marketing revenue continues to grow, and is expected to reach nearly $11 billion by the end of 2023. For companies that want to dip their toes before diving in, Mailchimp provides an easy and affordable email marketing solution.
5. GoDaddy


Used by more than 21 million entrepreneurs across more than 84 million domain names, GoDaddy is the world's largest services platform for entrepreneurs across the globe. In 2022, the web hosting platform earned a total revenue of $4.1 billion, up 7.2% year-over-year.
New product offerings likely contributed to the company's growth. "GoDaddy achieved strong revenue and cash flow growth in 2022, despite macroeconomic headwinds," said GoDaddy CEO Aman Bhutani. "During the year we delivered on an innovative product roadmap, including enabling commerce on every surface. As we enter 2023, we are excited about the full launch of our commerce offerings empowering customers to transact everywhere seamlessly. We are proud of the track record we are building to participate in our customers' success and drive long term value for shareholders."
GoDaddy's easy-to-use website builder pricing starts at just $9.99 a month for the basic plan. For customers who wish to allow online appointment bookings or sell commerce, the plan prices increase.
What Can You Do About Frequently Expensed SaaS Applications?
At Zylo, we believe effective SaaS Management requires continual discovery, active monitoring, and identification of all new SaaS expense purchases. Check out some ways to create a cloud governance framework and prevent expensed SaaS applications from costing your organization.
Practice freedom with a framework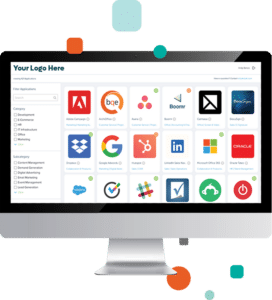 Freedom with a framework is a popular management strategy that essentially puts specific guardrails in place, and then allows employees to make their own choices within the confines of the framework. For SaaS, it means allowing employees to choose their favorite tools from a pre-approved App Catalog.
Today's workers increasingly value employee flexibility, and allowing them to easily discover and self-select their preferred tools can not only raise awareness about your full SaaS inventory and increase application utilization, it also reduces shadow IT since employees pull from a pre-vetted App Catalog.
Evolving Your SaaS Governance Framework for the Digital Workplace
Learn More
Utilize SaaS benchmarking
SaaS benchmarking involves comparing your internal data against external sources to optimize processes, control costs, and improve performance.
A best-in-class SaaS Management platform shows how many licenses you hold for each application, utilization data, and cost. Benchmarking adds an additional layer of context, allowing you to see how your organization compares to similar organizations.
SaaS benchmarking will help you spot an excess of expense payments for a specific application or license type, and allow you to analyze utilization to ensure the necessity of the expensed tool. To learn more, explore Zylo's Benchmarks tool.
Create a software review and approval process
For many organizations, introducing more rigid governance around SaaS acquisition can keep expense spending in check. Your software approval process can be as simple as a quick form submission to request a new application, or as comprehensive as involving a cross-collaborative team to review each new application request (e.g., Procurement, IT, Legal, and Accounting).
While a software review board will inevitably slow down the acquisition process and restrict who can acquire software, many Zylo customers say it effectively reduces shadow IT and expense spending.
Do you know your organization's most expensed SaaS applications? Employees expensing SaaS leads to shadow IT. Luckily, Zylo's AI- and ML-powered Discovery Engine is unmatched at finding 100% of your SaaS — even those expensed apps hiding in the shadows.