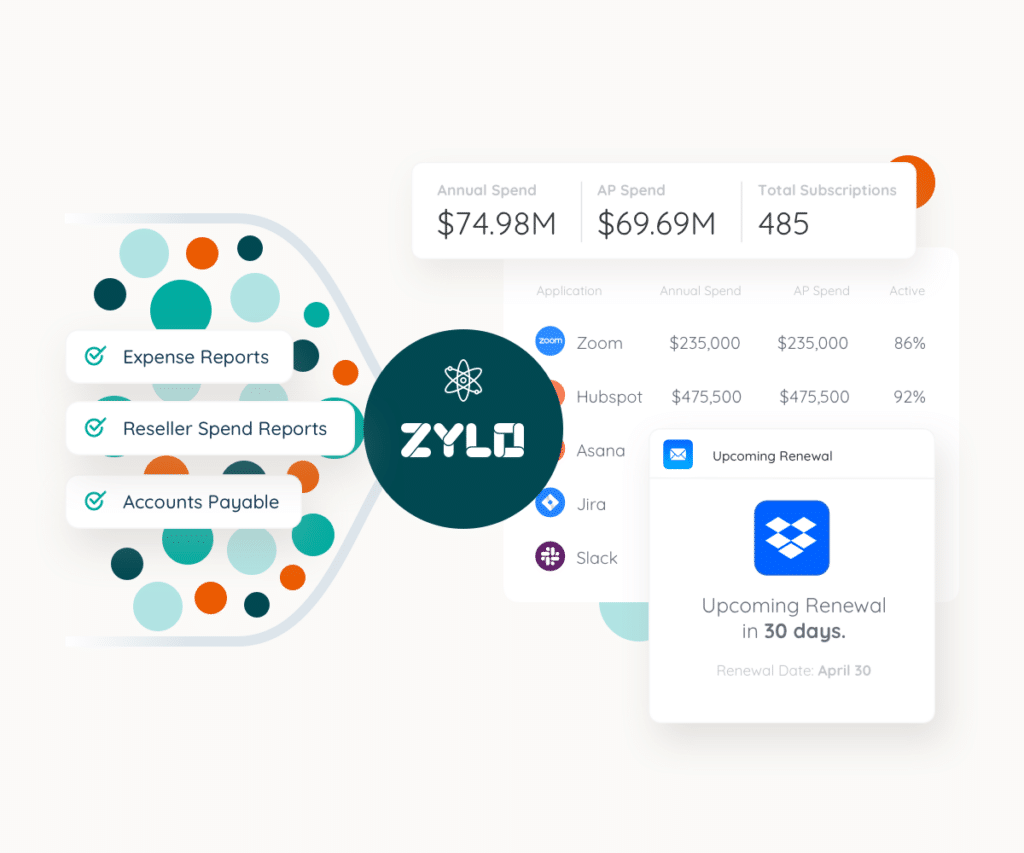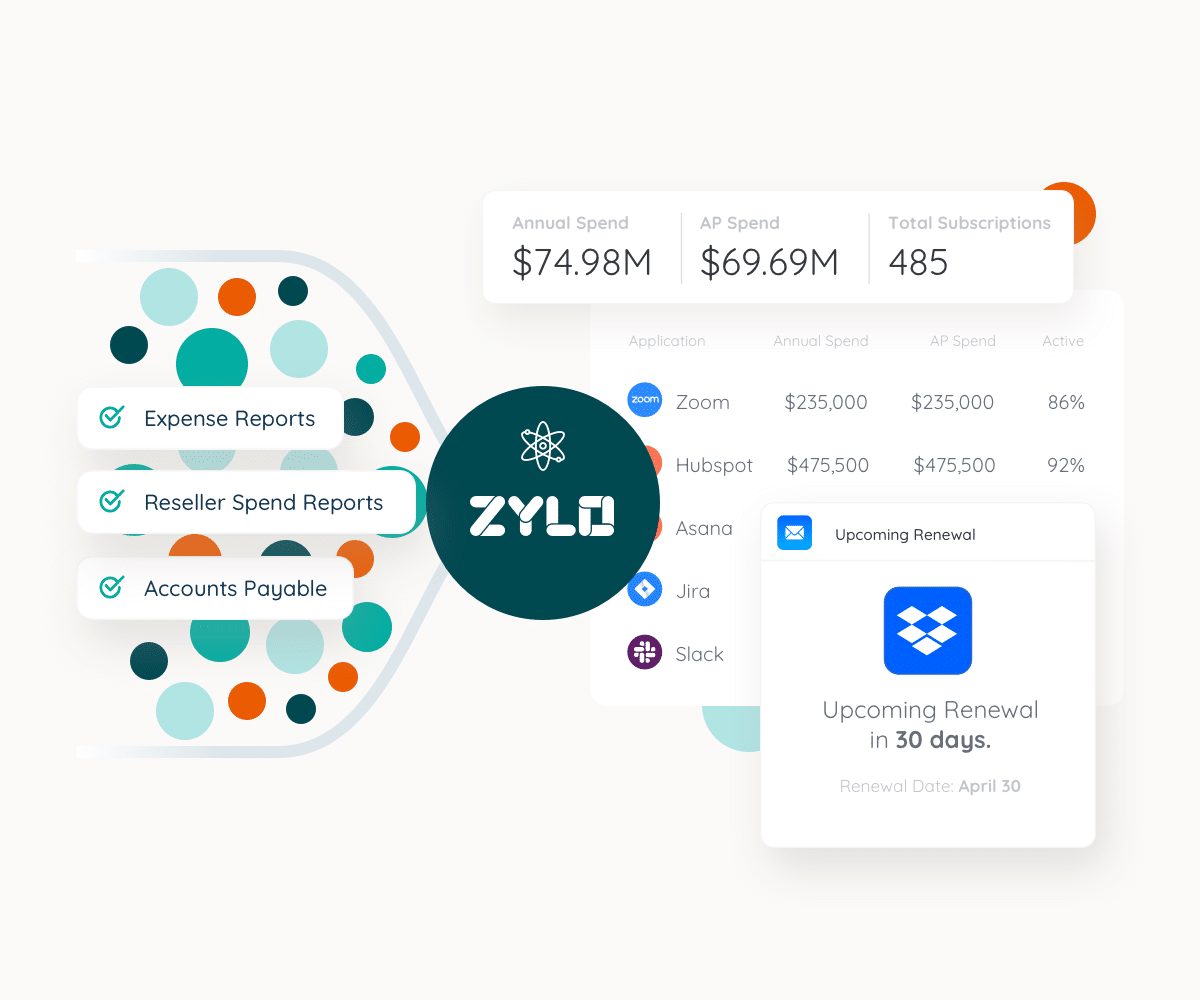 Discovery Engine
Expose Shadow IT, No Matter Where It Lurks
Rest easy knowing Zylo constantly monitors your integrated discovery sources for shadow IT, so you don't have to. With our AI-powered matching model, Zylo finds applications that got around spending or single sign-on (SSO) policies by being miscategorized or improperly coded – accidentally or otherwise.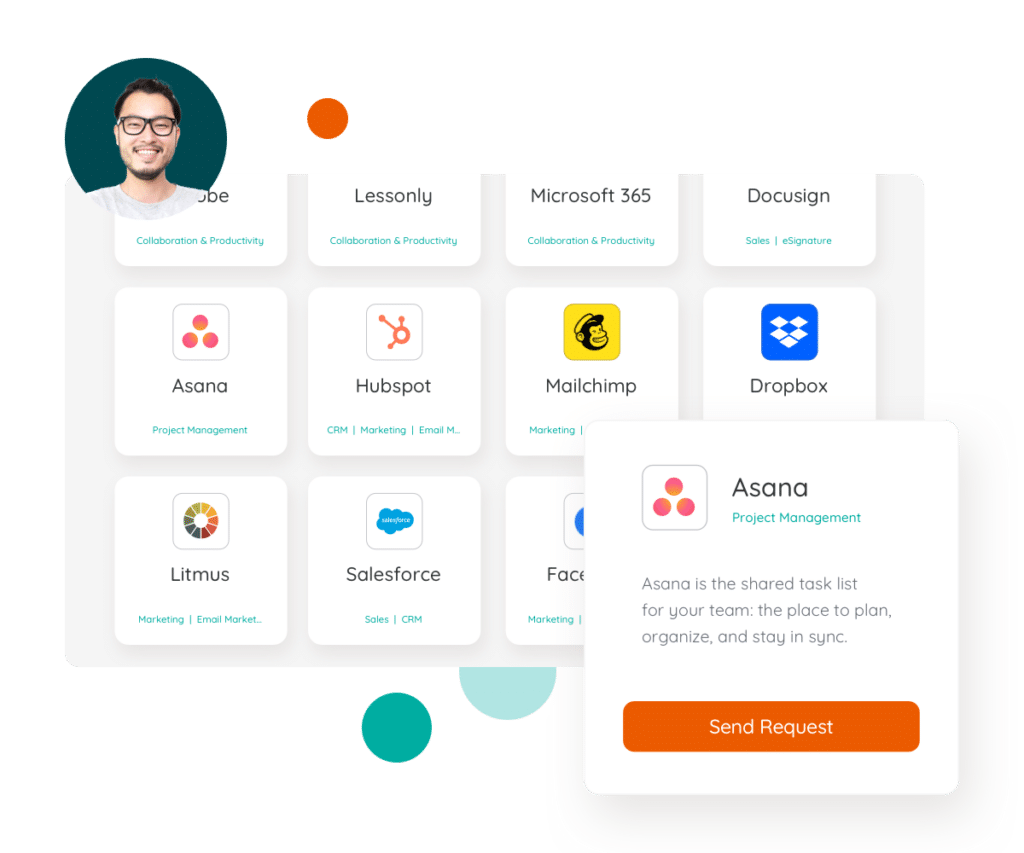 App Catalog
Surface Approved SaaS Applications to Eliminate the Need for Shadow IT
Give employees a one-stop shop to find software that meets their specific needs. Zylo's App Catalog lets you publish IT-approved SaaS applications to your users, so they don't have to turn to unapproved sources.
See How Zylo Helps Businesses Like Yours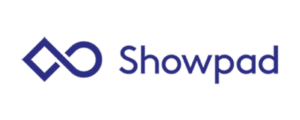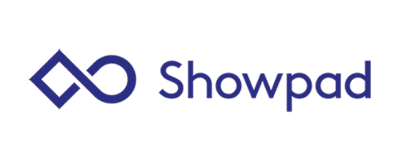 How Showpad's Procurement Team Re-Imagined SaaS Management with Zylo
Learn how Showpad ditched its spreadsheet-based approach in favor of smarter, simpler, and more effective SaaS Management with Zylo.
Key Outcomes

Identified opportunities to save €500,000 in SaaS spend through rightsizing and proactive renewal management
Within a week, avoided an unnecessary renewal of an unused application.
Leveraging usage data, negotiated a lower cost contract for one of its SaaS tools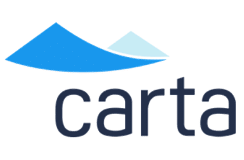 How Carta Powers SaaS Savings and Ensures Compliance with Zylo
Carta deploys Zylo SaaS Management to contain and control SaaS costs, rightsize licenses and users, and enter renewal negotiations more informed.
Key Outcomes

Full visibility into SaaS portfolio
Identified cost savings via utilization analysis & rightsizing
Improved renewal planning & negotiation
Established employee self-service for SaaS tools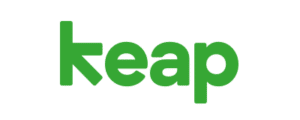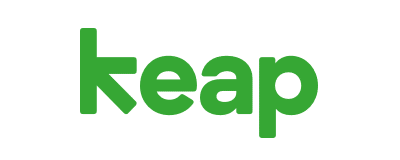 Keap Goes Cloud-First with Zylo and Okta Leading the Charge
Learn how Keap uses Okta and Zylo to enhance productivity, streamline software spend, and reduce the burden on IT personnel by automating rote tasks like user provisioning.
Key Outcomes

Leveraged usage analytics to drive optimization and security
Gained visibility into SaaS portfolio to stay in front of shadow IT
Increased IT efficiency and productivity