Based in San Francisco, Allison Yount leads the Solution Consulting team and helps prospects understand the value and ROI possible when they deploy Zylo in their organizations. A former educator originally from Virginia, Yount says she directly applies her experiences engaging students in the classroom to her strategic approach towards supporting customers in SaaS management success.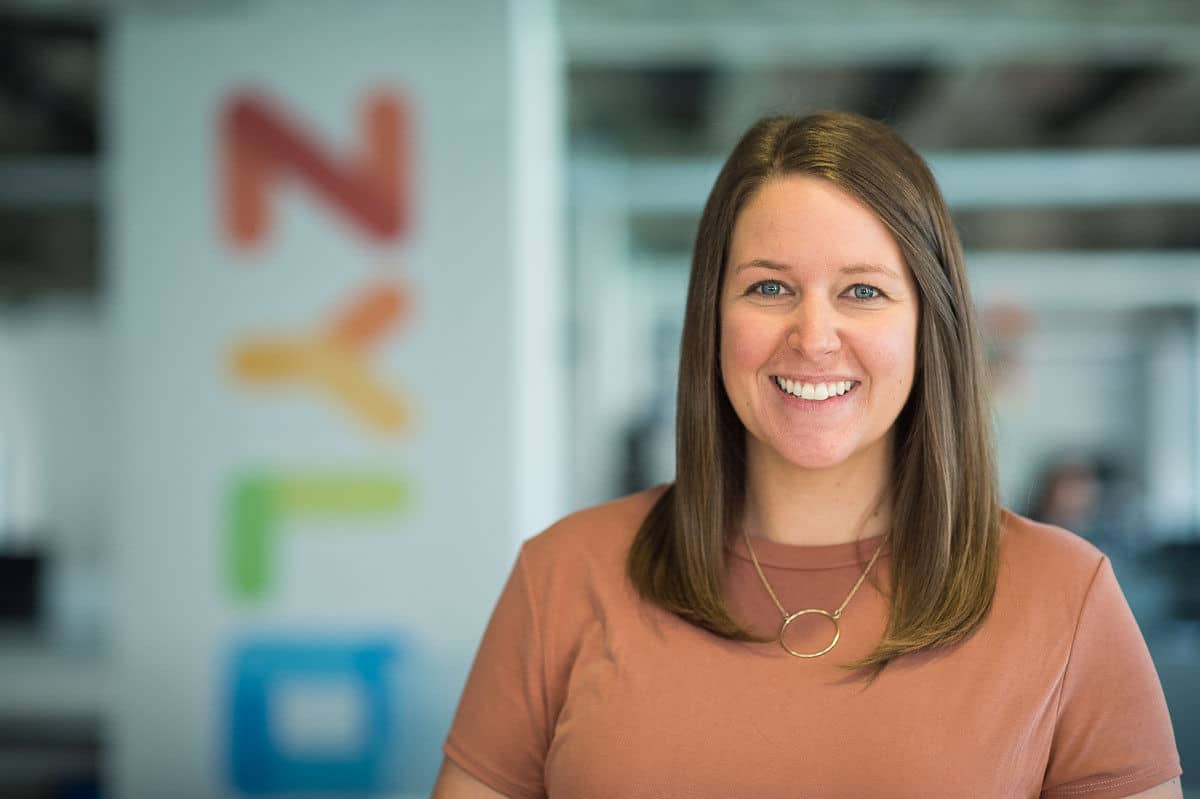 How do you describe the Solution Consulting team at Zylo?
We're the bridge between our account executives on the Sales team and the Customer Success teams. We ensure that there's a seamless transition from the initial sales state all the way through Proof of Concept (POC) to the agreement to move forward and then implementation of Zylo itself.
For me, it's the opportunity to come in as a trusted advisor to the prospective customer and show them the value and ROI of Zylo before they even buy.
It's a technically oriented process, but also very value-oriented. It's our job to help a customer see what their life and job could look like with Zylo on their side, showing them precisely what they can get out of the platform. It's all about demonstrating how and why Zylo will provide maximum value.
The part that keeps me the most energized about my job is the thrill of demonstrably proving to someone that the solution makes sense and that the money they'll invest is more than justified. That's why Solution Consulting is a part of the Customer Success team today – literally, the customer's success is my job.
What's your take on Zylo's SaaS management solution?
SaaS management is no longer a "nice to have," it's a must-have.
Some companies can get away with not using a SaaS management tool right now, but that won't be the case forever. Eventually, every company will need a platform to manage the growing footprint of SaaS.
For larger companies that have software asset management (SAM) teams, many haven't quite evolved into SaaS management yet. Many companies are just now starting to hire someone whose sole job is to manage cloud apps and licenses. But the growth rate of SaaS applications overall keeps going higher and higher, making it impossible to keep up with managing them all using manual processes.
What I also love about the solution is that it also addresses shadow IT and unknown SaaS applications, which are security risks. SaaS management also creates an opportunity for collaboration between teams like Finance, Procurement, Security, IT, and SAM.
You're based in the Bay Area, what's important about Zylo having an on-the-ground presence there?
Things move very quickly in the Bay Area. If you aren't in front of customers and prospects regularly, then your competitors will be. I prefer to do every meeting that I can in person because it's much more effective for building a relationship. The Bay Area has such a heavily networked and relationship-based culture; it's a great comfort to prospects and customers to know that we can support them locally.
Can you tell me about your experience as an educator?
I loved both teaching and coaching when I was an educator but I had a hunger to expand my audience outside of schools. My whole family is in business and sales, so I decided to give it a try while I had the energy and drive to give it my all. I immediately fell in love with the thrill of setting meetings, exceeding quotas, and being in control of my own success.
I also discovered how much teaching and coaching goes into building a successful sales or customer success team. The ability to educate is something I actually get to apply to this job, so I get that same sort of fulfillment as I did when I was back in a formal classroom.
Many education courses center on psychology and understanding how people work and how to read them. This helps gauge reactions clearly and teaches you to read customers to understand if what we're saying resonates, and what's important to them.
If you could live anywhere for two weeks, where would you go?
Paris. I have a minor in French and speak it almost fluently, but rarely get the opportunity to do so in my work or life today. Paris is a magical place to me, from the lights to the language to Parisians' ability to truly relax, remove themselves from the chaos of work, and never take life too seriously.
What do you like to do when you're not working?
Cooking – I'm currently cooking my way through a plant-based cookbook and enjoying all of the new ingredients I've discovered. You'll also find me running – I'm currently working on a personal goal to run a 5K in every U.S. state.
—
Want to work with leaders in SaaS management like Allison? Explore Zylo Careers today.