There are thousands and thousands of software applications out there for your business to leverage. If you're using even a fraction of those at your organization it's time to consider a SaaS vendor management strategy or solution.
The idea of SaaS vendor management is growing in popularity as the cloud-based software world expands and your organization leverages more tools. From sales tools that track contacts and marketing tools that measure site traffic — from finance tools that track revenue and HR tools that manage employees — there are so many solutions out there to help make your life easier.
But while these tools make some lives easier, they're complicating others. Whether it's done by your finance team, IT team or each individual department, someone out there needs to manage the contracts, spend and usage of all the tools in your technology subscription stack. Enter the idea of vendor management.
This guide will cover everything you need to know about SaaS vendor management.
What is SaaS Vendor Management?
While you'd think the term "SaaS vendor management" says it all, there is much more to the definition than that. SaaS vendor management involves searching for the best solutions to fix a business problem, then rolling the solution out across an organization. Additionally, SaaS vendor management includes building relationships with strategic vendors, managing your application use, optimizing spend and reporting on value.
5 Reasons You Need SaaS Vendor Management
According to Zylo customer data, there is an average of one software subscription renewal every business day in the enterprise. The shift to the Cloud is leading to subscriptions being purchased by more and different departments. Unfortunately, the ease of purchase makes it harder than ever for the enterprise to successfully manage the growing number of subscriptions and providers.
By 2024, about 20% IT spending will be on software, equating to more than $1B in spend. These trends are creating a number of common challenges in the enterprise.
1. Lack of Visibility for All Technology Purchases
Organizations are constantly making it easier for users to purchase their products or applications. Below is an example of how easy it is to purchase a subscription of the software SEMRush, the page is located directly off their homepage.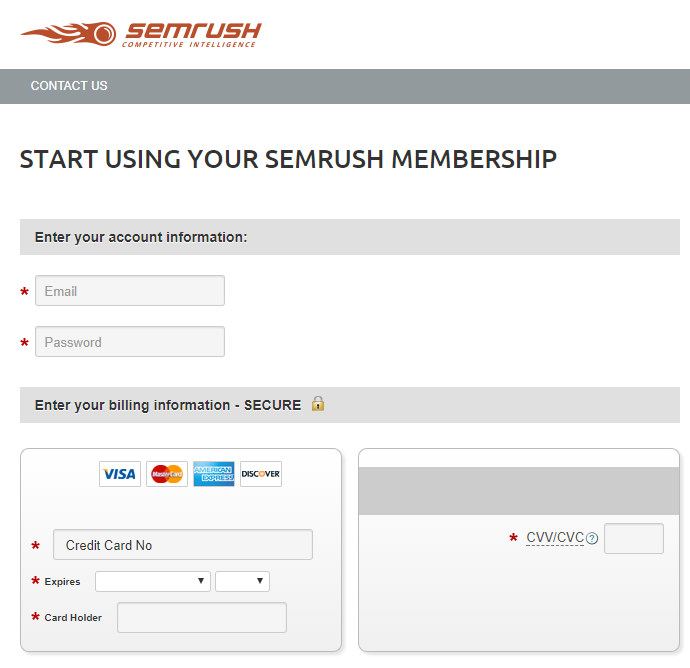 And since most department heads, and even some individual employees, have their own company cards, it's simple to tack on another subscription to your balance sheet in a matter of minutes.
Since it's so easy for employees to go off and purchase their own subscription, without any centralized vendor management process you can quickly accumulate recurring costs that nobody manages, creating a lack of visibility into your spend.
One solution for compiling all of your vendors is to leverage a cloud and SaaS discovery platform. Find all of the cloud and SaaS applications being purchased via your accounts payable or employee expense data and manage all of your subscriptions in one place.
2. Increased Security Risk
Along with this increased in spend comes an increase in risk. While all of your employees' intentions are good, not everyone is as tech savvy when it comes to sharing company or personal information online. Hacking and phishing are real dangers when it comes to supplying confidential information online, so without a strong vendor management process, your company could be at risk.
By proactively setting up a SaaS vendor management process, and by centralizing all of your applications into one place, you can find out who is doing a majority of the purchasing and train them on best SaaS risk mitigation practices.
3. Redundant Functionality Across Applications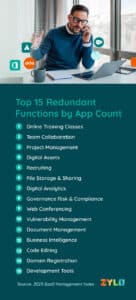 With enterprise organizations regularly purchasing new applications and dealing with new vendors, it's easy to purchase multiple technologies with similar or the same functionalities.
One example being each department in your organization using a different project management tool. While your developers may be using Jira and your marketing team may be using Trello, those applications can accomplish the same task. Use a SaaS management platform like Zylo to find all of the overlaps in functionalities and consolidate use to save money.
4. Reactive Vendor Renewals
Once you've discovered all of your applications it's important to keep track of key upcoming SaaS renewals. Without a comprehensive renewal calendar, it can be difficult to stay ahead of renewals and give you the time to prepare for new negotiations. Using a SaaS vendor management platform makes it easy to see upcoming renewals, from the least to most expensive.


Not only do these SaaS vendor management platforms give you insight into upcoming renewals, but it's also possible to get insight into things like the number of users, the payment activity, user sentiment and more.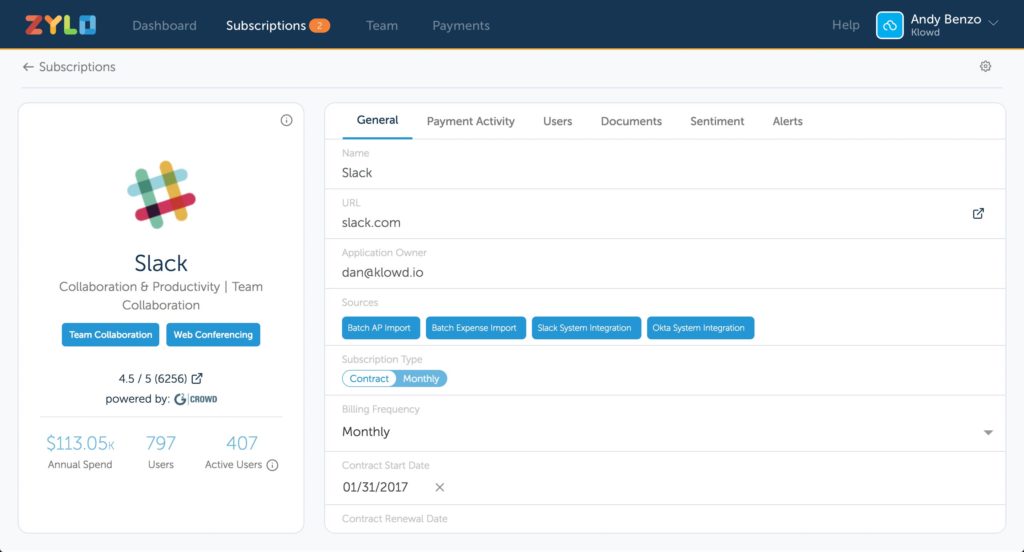 5. Increased Operational Burden
Without a real-time analysis of transactions processed for each application, it is hard to uncover time and cost saving opportunities. For example, quickly discover which are your most unused applications and figure out if you still need that application.


4 SaaS Vendor Management Best Practices
Now that we've covered the why of vendor management, we'll cover some best practices for scaling your own vendor management system. These best practices coupled with a software vendor management platform will make procuring and managing vendors much easier.
1. Set Up a Solid SaaS and Vendor IT Governance Plan
An IT governance plan refers to the authority and permissions contributors have to the vendor management cycle. Zylo was cited for "Leading the Way" among IT cost transparency tools in a recent Forrester report covering SaaS governance. See the Five Essential Components of Great SaaS Governance to Balance Agility and Risk to learn all about it.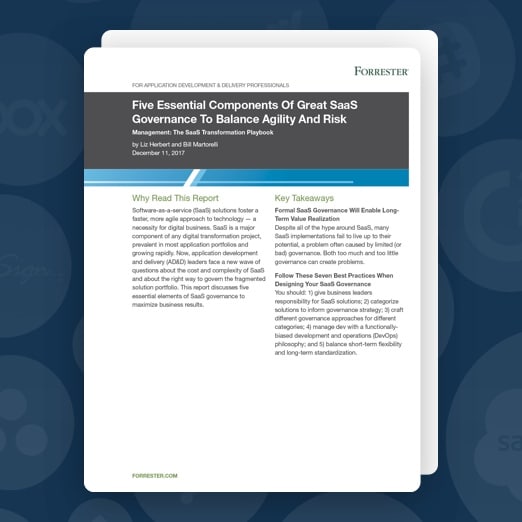 2. Manage Spend Across Individuals and Categories
Our first section referred to the importance of managing spend across applications and departments, but it's also key to look into spend across individuals and categories.
Individual reports can tell you who is spending the most on applications, who are using applications the least and who is the most active user in the organization based on the platform.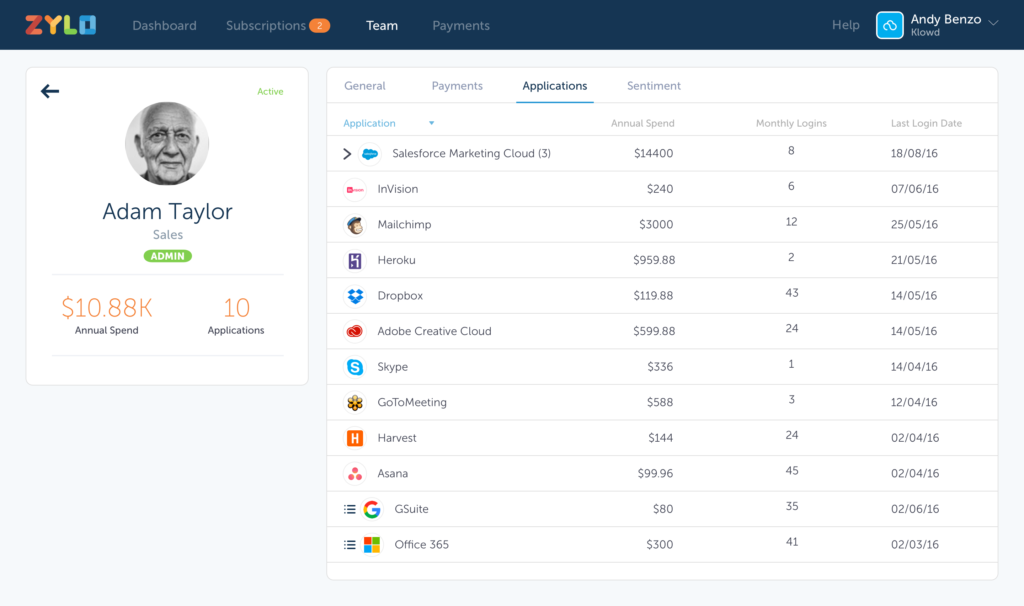 That can further be broken down into additional reports like most spend by subcategories and departments (that way you can partner with the business on an overall strategy).


3. Champion Internal Training & Adoption Campaigns
Once you have a solid understanding of the individuals and teams most frequently leveraging technology you can focus on training those individuals to get the most out of those applications. These reports will also show you which individuals and teams have access to applications and not leveraging them.
Identifying which applications are critical to each area of the business and partnering with the leaders in that area to create engagement and training is an impact way to drive value and produce a collaborative environment.
4. Keep Track of Important Documentation and Contracts
Enterprise level contracts have likely gone through rounds and rounds of edits and red-lines before the final contract is drawn up. That can create several iterations of the same contract living in old email threads or your Google Drive. Try leveraging a SaaS management platform where you can attach all of the final documentation so you're ready to negotiate with vendors when the time comes to renew.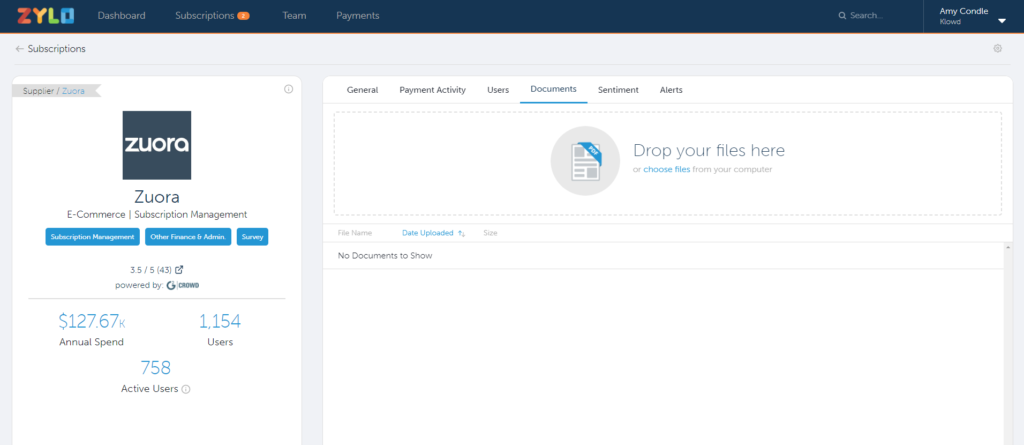 How Can You Get Started Today?
Does it sound like your organization needs to start your own vendor management system or refine the current program you have in place? Check out our SaaS Management Lifecycle or request a demo to explore Zylo's vendor management platform.