Gartner, the world's leading information technology research and advisory company, has predicted that by 2022, SaaS revenue will reach $474 billion – a 16% from 2021 – and remain the largest segment of the cloud market. In fact, Gartner says SaaS spending is expected to reach $171 billion in 2022.
Along with that statistic, a recent Deltabid article shared findings from a report put together by Software Advice, which analyzed market trends to show that more companies than ever are moving to the cloud. The report surveyed a number of businesses on their preferences for on-premise versus cloud software deployment.
They found preferences have shifted dramatically between 2008 and 2014. In 2008, 88% of the companies surveyed preferred on-premise deployment. By 2014, that preference had completely reversed and 87% of companies now prefer cloud-based deployment. And that trend continues today.
For procurement leaders, the shift from on-premise to cloud is just one of the many factors that are changing the landscape of how enterprise organizations purchase (or subscribe to) software and SaaS applications.
The New Face of Procurement
As a recent article by Jon Hansen eloquently states, procurement is a brand-new game, with new rules requiring new skill sets that previous generations didn't possess. "The fact is that the role and value of procurement as defined by those outside of the profession, has changed dramatically. It has evolved from being a functional job to a strategic position," Hansen said.
Procurement used to be a functional job, as the article called it, where team members sent out lengthy RFPs and reviewed all of the responses before making a purchasing decision. The process often required weeks or months of evaluation before findings and recommendations were presented to the executive team or other internal stakeholders.
But today, the role of procurement has changed drastically—especially in the last decade—mostly due to the introduction of SaaS and other cloud-based delivery models that have completely changed the way organizations select and deploy modern technology.
As the SaaS delivery model for software was introduced almost two decades ago, the procurement team has shifted its focus and priorities. Procurement has had no choice but to adopt the SaaS way of doing things, which also means adopting a more expedient process for internal evaluation of new technologies.
Today, procurement has outgrown its old functional job roots and has become an important and strategic position for enterprise organizations and their IT departments.
3 Ways Procurement's Role Will Continue to Evolve
According to a recent report entitled, Proving Procurement's Strategic Value in IT Sourcing, there are several major changes that procurement teams need to embrace as the role continues to evolve within the IT sourcing process. Here we summarize 3 changes we believe are taking place:
1. Procurement Will Gain More Influence & Visibility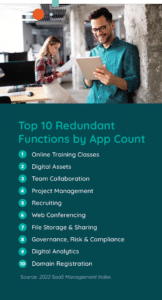 IT sourcing has previously been owned by IT departments, however as procurement is becoming more of a strategic asset in the process and as a result, its influence is growing, the IT corporate spending budget is being re-evaluated to identify areas of cost savings and potential consolidations.
In some cases, procurement for IT is its own category outside of the larger procurement apparatus, with a designated director and team. One of the most effective ways to consolidate cost is to use a SaaS spend management platform to find and deal with redundant applications across organizations.
2. Procurement Teams Need to Develop Expertise
In today's SaaS and cloud-based world, there are many aspects to consider when evaluating new technology, and the requirements are usually different for each and every department, and even functions within departments.
If procurement is involved in the new technology purchasing process, establishing a strong relationship with IT as well as cultivating the knowledge required to make educated decisions should be a high priority for procurement teams.
If individual departments take it upon themselves to purchase new subscriptions, it's important to leverage a SaaS management platform to track spend on a department and individual level.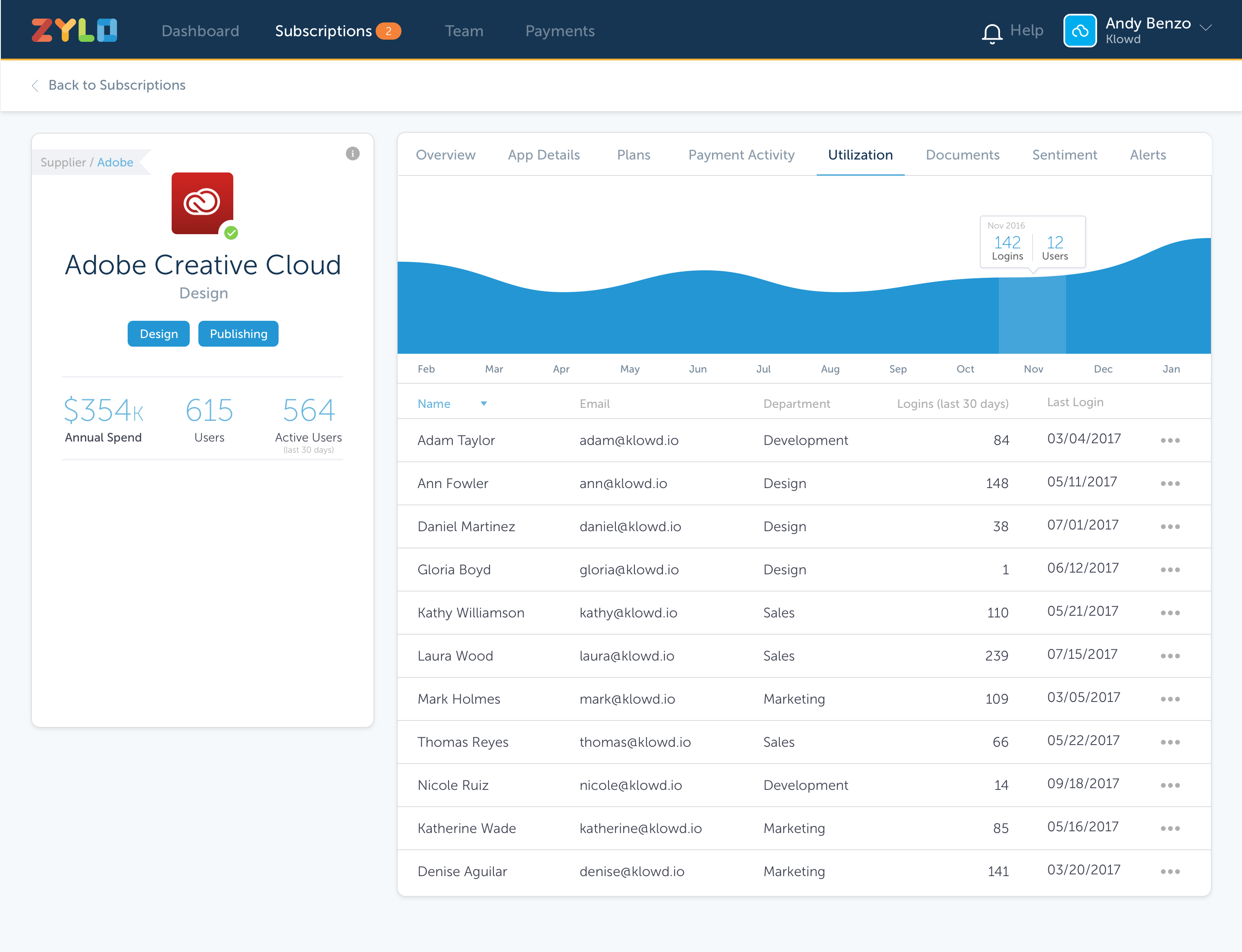 3. Procurement Needs to Quantify Savings & Create Value
In order for procurement teams to thrive and to remain a strategic asset to enterprise organizations and also to IT departments, it's critical that they become less involved in actually purchasing software and making minute decisions, but become more involved in creating value for the entire organization.
Procurement teams in today's technology landscape associate themselves with quantifying savings, such as reducing unused licenses, consolidating platforms, and ensuring all systems are interconnected, thereby creating immense value for IT and for the organization as a whole.