It's time to think about your organization's approach to application rationalization. If you feel like you're drowning in applications and software licenses, you aren't alone. Because many CIOs and CTOs also experience the stress of being pulled in a million different directions in a rapidly changing SaaS landscape.
Most companies juggle hundreds of applications – about 291 on average, which makes the need for businesses to wrangle their applications and efficiently manage SaaS is clear.
What is Application Rationalization?
Application rationalization is the process of determining which applications should remain in use, and which need to replacement, retirement, or consolidation.
Bear in mind that application rationalization is much more than a quick audit of your business' applications. When we talk about rationalizing, we're talking about coming up with logic and reasoning behind each tool in your SaaS stack.
It's no secret that unproductive and outdated tools linger in every company's application portfolio. Through application rationalization, you not only identify obsolete tools but also determine which software investments are most valuable based on your business' goals. It's not just about what tools you're using, but why you're using them in the first place.
Application Rationalization Benefits
Why go through more than just a mere audit of your SaaS applications? Below are some of the specific and big-picture benefits of application rationalization.
Cost Savings Created by Eliminating Bloat and Legacy Systems
A staggering 44% of SaaS licenses go unused or are underutilized, according to Zylo's SaaS Management Index report. It's crucial to identify these tools and systems to avoid needlessly hemorrhaging money.
Consider also that companies should regularly assess their portfolios to identify legacy systems that can be replaced.
Sure, maybe you're sentimental toward software that got your business off the ground in 2010. But the upsides of replacing outdated software, including tighter security and better usability, far outweigh the "what-ifs" of holding onto a system because of familiarity.
Application rationalization helps you identify what applications are gathering cobwebs, saving cash in the process.
Replace Sunsetting Tools and Applications Losing Support
Remember what we said earlier about the evolving nature of SaaS?
Applications come and go faster than many businesses can accommodate. If you're holding onto older software, you're going to run into situations where tools either lose support and integrations or die outright.
Look no further than Google's graveyard for evidence of applications that go out of vogue – and out of service. Whether it's due to companies going belly-up or getting acquired by a bigger vendor, sunsetting tools happen no matter how meticulously you plan your tech stack.
Application rationalization allows you to spot these situations promptly.
Avoid Nagging Security and Compliance Issues
Beyond assessing usage data, a rationalization process ideally includes an examination of security risks against breaches and data loss.
For example, using outdated or non-compliant tools can result in major headaches for privacy regulations. If you had to scramble to wrap your head around the 2018 roll-out of GDPR compliance, you know this all too well.
If nothing else, application rationalization can help you identify which tools could present security and compliance issues. With Zylo, you can identify applications that need improved security and quickly see which tools hold sensitive customer information such as PII or financial data.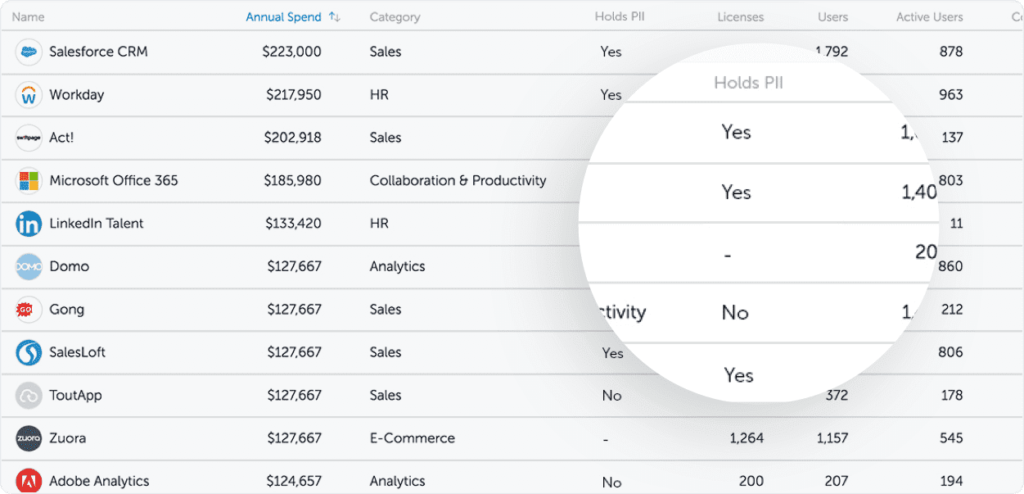 Enable Employees to Be More Effective
Anything you can do to free up productivity for in your employees is a point in your favor.
Application rationalization goes hand in hand with having a leaner SaaS stack. This means that you can empower your employees to focus on applications they actually use and legitimately benefit from.
The result? Less energy and time wasted on a day-to-day basis.
And likewise, rationalization can stop you from sinking your employees' time into learning systems that they won't use for the long-term.
Identify and Eliminate Your Shadow IT Once and For All
Getting rid of shadow IT (tools purchased within an organization without organizational approval) should be a priority for any business with a sizable SaaS application stack. Doing so helps you identify redundant tools and waste, not to mention the potential security issues that come with systems that fly under the radar.
Step-by-Step Application Rationalization
There is no single "correct" approach to application rationalization. But, there are five critical steps for application rationalization, whether you're managing SaaS for mid-sized business or a global enterprise.
Below is an application rationalization framework that you can follow and adapt based on your company's size and scope. You can also use this quick-start Rationalization Checklist to ensure you don't miss a step.
1. Identify the Current SaaS Application Portfolio
Okay, here's the straightforward part. The first step is to discover the full range and inventory of applications within your organization.
Bare-minimum, you should be able to define the following:
How many applications you're using
How much each app's subscription costs
The lifecycle of each app (think: start date, contract length)
Who owns each app
This information provides you a sort of baseline to assess your app portfolio. At a glance, this base-level organization can already highlight your staple SaaS tools and what's probably on the chopping block.
Rather than fumble with spreadsheets and try to crunch the numbers by hand, consider how a SaaS management platform like Zylo can create an inventory of your application portfolio quickly and comprehensively.
Not only that, but detailed breakdowns in Zylo, such as your number of licenses, amount of active users, and application categorizations, give you extra levels of detail to determine which applications should stay and what can be jettisoned.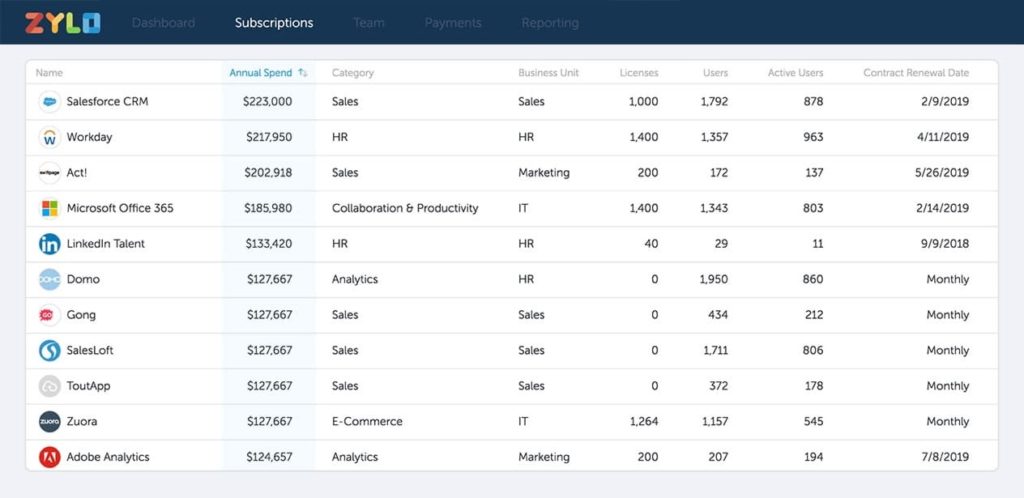 2. Define the ROI of Applications
While every company's ROI evaluation process differs, figuring out which applications produce positive returns on investment is an essential element to managing a modern software portfolio.
This means looking at application spending, utilization, and what desired business outcomes it produces for your company.
For example, each SaaS application should be coupled with a sort of justification statement such as "We use tool X to save our employees Y% of time on Z task" or "Since adopting tool A, we've seen a B% increase in C metric YOY."
In other words, applications should correlate to both cost and a specific business outcome or metric (examples include increased website traffic, higher rates of e-commerce conversions, revenue, or time saved). Any ROI statement needs to be backed up by hard numbers including usage data and how much is being spent on your applications (check out the spending breakdown in Zylo below).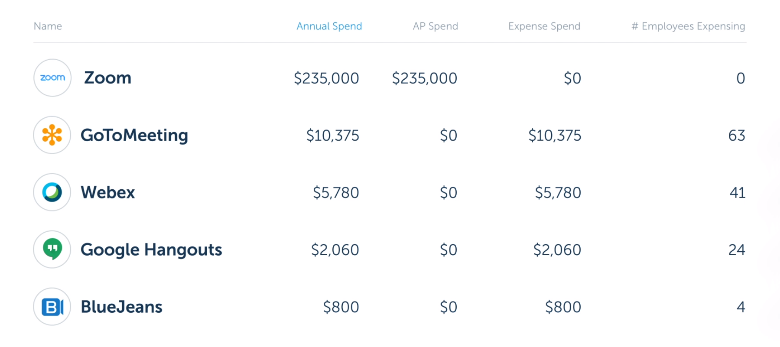 3. Talk to Users About Every Application's Value
Don't count out the importance of talking to your team as part of your application rationalization process.
After all, qualitative data matters. Just because you can analyze the usage data and cost of your portfolio doesn't mean you have the full story of your stack.
How so? Well, your teams and departments might have must-have tools that aren't necessarily reflected in your usage numbers. Just because someone accesses a tool less frequently doesn't make that tool less valuable.
Especially when considering cutting or upgrading a tool, survey, poll, or interview employees and end-users to gain insights about what they believe to be their most valuable tools. You can guide this discussion with the following series of questions for your internal users:
Are users using the applications they've been provided?
If not, what's blocking them?
If not, what tool are they using to complete this work?
Based on your users' answers, you have a more comprehensive view of your portfolio and what your usage data means.
Using Zylo, you can also identify "power users" and people who'd be most knowledgeable about a particular tool — these people are the first ones you should talk to you first.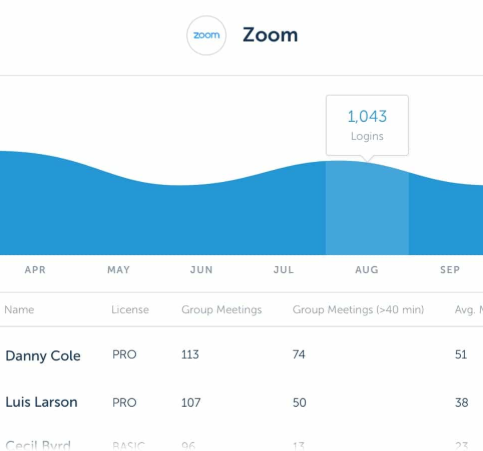 4. Identify What You Can Eliminate, Consolidate, and Replace
Based on the data points and the conversations above, you probably have a decent idea of what needs to stay and what can be slashed (think: no logins, no mentions from your team). You can outright eliminate overlapping or repeating licenses, for example.
Below is an additional series of questions to ask as you comb through your applications:
Do we have multiple instances of the same application?
Do we have multiple versions of the same application function? (Project management, video conferencing, collaboration tools, messaging platforms, e.g.)
Do applications or application suites (such as G-suite, MS 0365), have functions that overlap with other applications?
Chances are you can outright eliminate tools that get no usage or overlapping or repeating licenses. Spotting such instances is a cinch in Zylo, which can highlight redundant functions based on an analysis of your portfolio.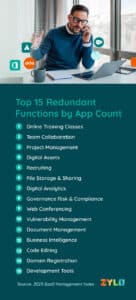 For example, it probably doesn't make sense to have dozens of storage applications or project management applications when one could do the trick. Likewise, it doesn't make sense to hold on to an ABM tool if you stopped focusing on ABM campaigns three years ago.
5. Review and Reflect the Future of Application Rationalization
No matter what your application rationalization methodology is, here are the keys to making sure that it's complete:
Identify costs and sources of costs (including AP and Expense)
Measure the utilization of applications
Develop an ROI statement for each application
Examine how you'll govern or architect your application ecosystem in the future
Wrapping up your process means both reviewing and reflecting that you've fully assessed your portfolio and know what sort of redundancies to look forward to in the future.
What Does Your Application Rationalization Process Look Like?
Application rationalization is a must-do for businesses looking to wrangle their tech tools and save some serious time and money in doing so. These tips, alongside tools such as Zylo can help you get started ASAP in tightening up your SaaS portfolio and building a more efficient business.